Money Shouldn't Bring Down the Media
How Peter Thiel's war against Gawker proves money's power over media.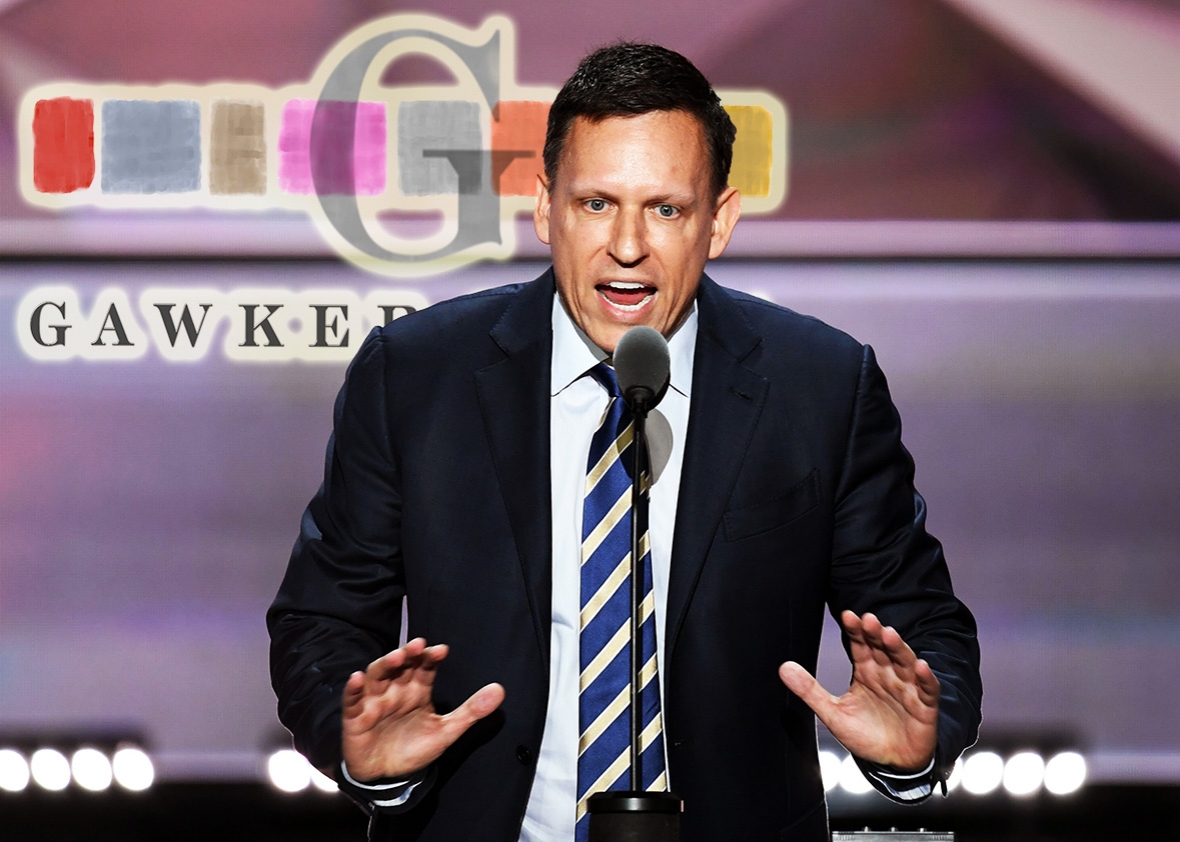 For the Thursday edition of the Political Gabfest Slate Plus bonus segment, Emily Bazelon and David Plotz discuss how billionaire tech entrepreneur Peter Thiel bankrolled Hulk Hogan's lawsuit against Gawker. Thiel, who is the co-founder of PayPal and Palantir, was outed as gay in 2007 by Valleywag, Gawker's Silicon Valley gossip site—and since then has been fighting a public battle against the media company. So when Gawker released a portion of a sex tape featuring Hogan in 2014, Thiel volunteered to finance Hogan's successful lawsuit.
In this segment, the hosts exchange thoughts on Thiel's attempts to shut down the media company. Should we be worried about what happened to Gawker? Find out why Emily isn't persuaded by Thiel's efforts to control privacy, and why David is more concerned about money's powers when it comes to the press.