The "There Will Be Wine There" Bonus Segment
The Political Gabfest hosts discuss dinner party etiquette among French and Iranian diplomats.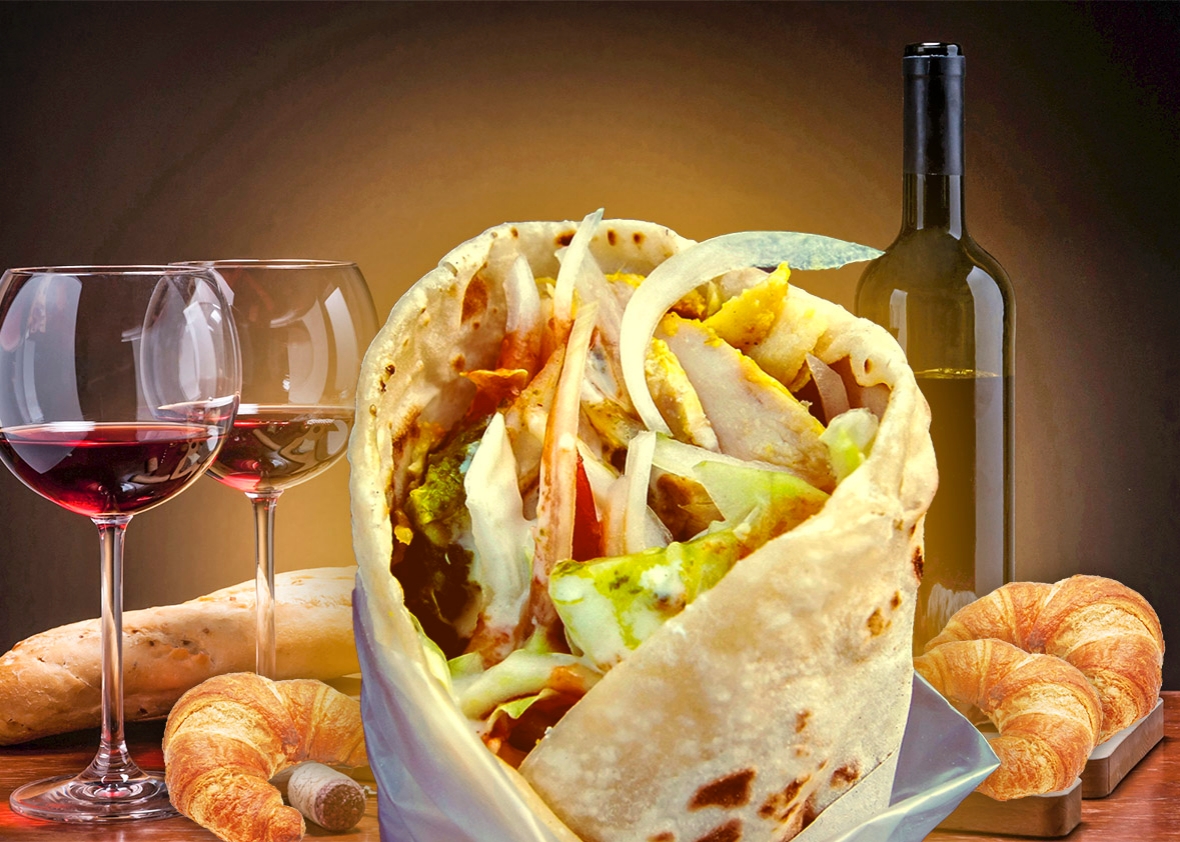 On this week's Slate Plus Political Gabfest bonus segment, hosts Emily Bazelon and David Plotz are joined by Slate's chief political correspondent Jamelle Bouie and Gabfest intern Tarik Barrett. The crew chatters about the Iranian leaders who declined France's invitation to a state dinner because of the alcohol that would be served.
As a result, France proposed a breakfast alternative instead. Did the Iranians accept, or were the croissants "too cheap"? Was a halal dinner menu an appropriate request, or should guests partake in the available dinner options? And do the French really have to drink wine at state dinners anyway?