The "I'm Not Throwing Away My Shot" Edition
Listen to Slate's show about the Paris terrorist attacks, the Supreme Court's new abortion case, and the multifaceted genius of the Broadway musical Hamilton.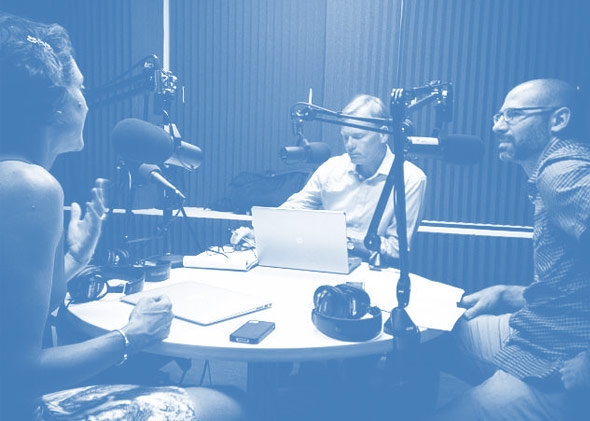 To listen to the discussion, use the player below:
Become a fan of the Political Gabfest on Facebook. We post to the Facebook page throughout the week, so keep the conversation going by joining us there. Or follow us @SlateGabfest! The email address for the Political Gabfest is gabfest@slate.com. (Email may be quoted by name unless the writer stipulates otherwise.)
The Slate Political Gabfest is brought to you by Stamps.com. Buy and print official U.S. postage using your own computer and printer and save up to 80 percent compared with a postage meter. Sign up for Stamps.com and get a four-week trial and a $110 bonus offer when you use the promo code GABFEST.
And by MSNBC. For the past 40 years, Chris Matthews has lived and breathed American politics. Chris explores today's issues with passion, compassion, and persistence nonstop. Watch him on Hardball With Chris Matthews, weeknights at 7 Eastern only on MSNBC.
And by Credit Karma. Don't pay for your credit score! With Credit Karma, you can see your credit score, right now, absolutely free. Just text GABFEST to 89800 to download the free Credit Karma app and get started!
For this week's Slate Plus bonus segment, the hosts discuss John's widely acclaimed moderation of the Democratic debate. Join Slate Plus! Members get bonus segments, exclusive member-only podcasts, and more. Sign up for a free trial today at slate.com/gabfestplus.
On this week's Slate Political Gabfest, Emily Bazelon, John Dickerson, and David Plotz discuss the aftermath of the Paris attacks, the Supreme Court's first abortion case in years, and the all-around genius of the Broadway musical Hamilton.
Here are some of the links and references mentioned during this week's show:
John chatters about the history of the once hated, now praised Lincoln-Douglas debates, as reported in the Atlantic (and no, they did not have a moderator because the debaters were actually interested in true argument). He also mentions the enjoyable audiobooks on the topic.
David chatters about the reversal of his opinion on the Iran versus France wine-at-dinner debacle, asserting that religious beliefs should not be privileged over secular ones. He mentions François Mitterrand's last meal as testament to this claim.
Topic ideas for next week? You can tweet suggestions, links, and questions to @SlateGabfest (#heygabfest). (Tweets may be quoted by name unless the writer stipulates otherwise.)
Podcast production by Jayson De Leon. Links compiled by Elle Bisgaard-Church.