The "Keeping Up" Bonus Segment
David Plotz, Emily Bazelon, and John Dickerson discuss how they keep up with the news cycle while they're away on vacation.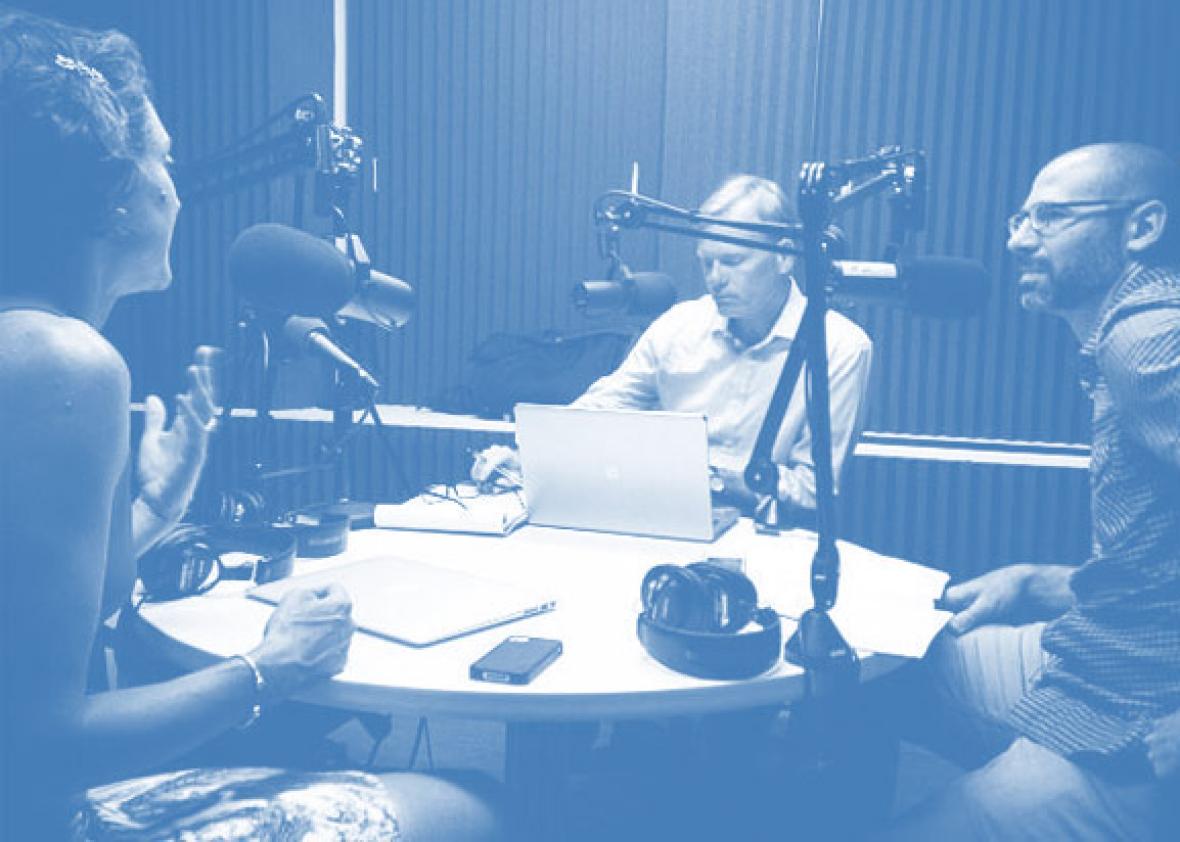 It's summer, and that means it's vacation time—for some of the Gabfesters. But is it a good idea to disconnect completely? And how do you keep up with current events when you're away from work? For this week's Slate Plus bonus segment, Emily Bazelon, John Dickerson, and David Plotz discuss how they keep abreast of the news while on vacation. Also—when was the last time Dickerson actually went on vacation? Listen to find out more.
For info on how to subscribe to the Slate Plus podcast feed, go here.
Here's what the other podcasts spoke about in their Slate Plus bonus segments from the past week:
On the Culture Gabfest, hosts Stephen Metcalf and Dana Stevens join Slate music critic Carl Wilson to share their favorite country music lyrics.
On this week's Hang Up and Listen, Josh Levin talks to pro tennis player Irina Falconi about breaking in a new doubles partner, why she had a dip in her results a couple of years ago, and how her mother motivated her to succeed.