The If You Listen Closely, You Can Hear Clarence Thomas Shouting Gabfest
Listen to Slate's show about anti-gay "religious freedom" bills, Clarence Thomas' silence, and Spike Lee's anti-gentrification rant.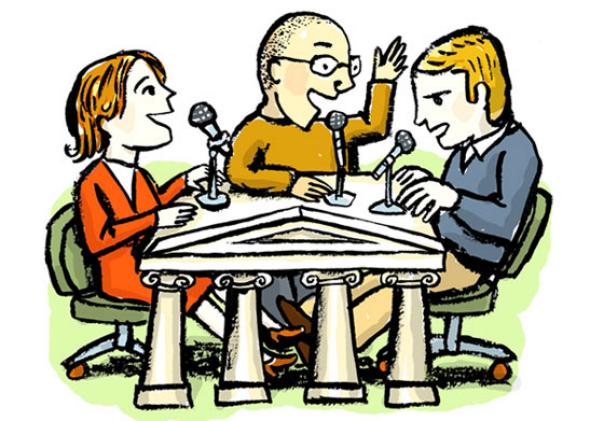 Become a fan of the Political Gabfest on Facebook. We post to the Facebook page throughout the week, so keep the conversation going by joining us there. Or follow us @SlateGabfest!
To listen to the discussion, use the player below:
We'll be live at Sixth & I in Washington, D.C., on March 6! Tickets.
Are you a Pesca-tarian? Slate is teaming up with longtime NPR reporter Mike Pesca to start a daily news and opinion podcast. We need a producer who's up to the task. Apply here!
On this week's Slate Political Gabfest, Emily Bazelon, John Dickerson, and David Plotz discuss "anti-gay segregation" laws, Clarence Thomas' silence during oral arguments, and Spike Lee's rant against the gentrifying hipster population of Brooklyn.
Here are some of the links and references mentioned during this week's show:
John chatters about the theory of optography and its consequences for a very unfortunate albino rabbit.
David chatters about the first recorded case of chronic traumatic encephalopathy in a young soccer player—soccer fans can no longer lord it over football players that their sport is safer.
Topic ideas for next week? You can tweet suggestions, links, and questions to @SlateGabfest. The email address for the Political Gabfest is gabfest@slate.com. (Email may be quoted by name unless the writer stipulates otherwise.)
Podcast production by Mike Vuolo. Links compiled by Rebecca Cohen.