Gabfest Extra: The Government Shutdown, Day 4
Dickerson and Plotz on the end of Week 1 and a look ahead to Week 2.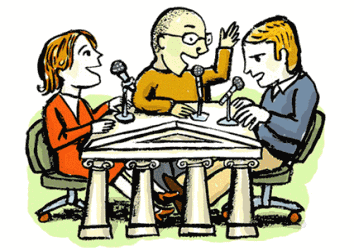 Become a fan of the Political Gabfest on Facebook. We post to the Facebook page throughout the week, so keep the conversation going by joining us there. Or follow us @SlateGabfest!
To listen to the discussion, use the player below:
Welcome to Gabfest Extra, a short, nightly podcast tracking the ups and downs of the budget standoff between President Obama and the GOP.
You can write us at gabfest@slate.com. (Email may be quoted by name unless the writer stipulates otherwise.)
Podcast production by Mike Vuolo.