Gabfest Extra: The Government Shutdown, Day 4
Dickerson and Plotz on the end of Week 1 and a look ahead to Week 2.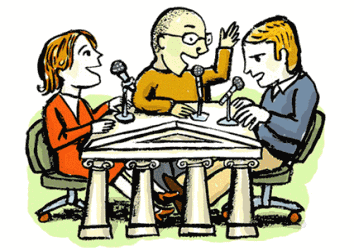 Become a fan of the Political Gabfest on Facebook. We post to the Facebook page throughout the week, so keep the conversation going by joining us there. Or follow us @SlateGabfest!
To listen to the discussion, use the player below:
Advertisement

Welcome to Gabfest Extra, a short, nightly podcast tracking the ups and downs of the budget standoff between President Obama and the GOP.
You can write us at gabfest@slate.com. (Email may be quoted by name unless the writer stipulates otherwise.)
Podcast production by Mike Vuolo.
TODAY IN SLATE
The Extraordinary Amicus Brief That Attempts to Explain the Wu-Tang Clan to the Supreme Court Justices
The Human Need to Find Connections in Everything
It's the source of creativity and delusions. It can harm us more than it helps us.