ICYMI: Watch a Live Taping of the Political Gabfest
Spy on David and John during the July 3rd recording of the Gabfest.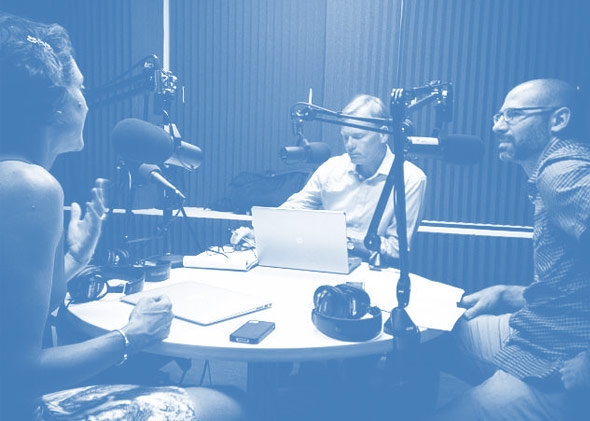 UPDATE, July 3, 5:35 p.m. EST: Thanks everyone who came to check this out! The podcast will publish tomorrow at the usual hour. Again, this was a test of our tech. Next time we promise to give you more notice. And the playback below only includes the bonus segment, after John departed. You can leave feedback in the comments area. Happy 4th! -- JF
Welcome to a livestream of the July 3rd Political Gabfest taping. The show starts around 3 p.m. EST, but please allow a few extra minutes if we need to, say, find a Plotz or resolve a tech issue.
Where's Emily? We're planning to invite members to a monthly podcast livestream. Next time, Emily will join the livestream from her New Haven studio.
It's taken a while to configure the Slate studios for simultaneous podcasting and livestreaming. But we're getting there, and we promise more fanciness on future broadcasts. Eventually, we'd like to take occasional questions from members during the Gabfest recording. So stay tuned. For now, enjoy this first effort, a streamlined-livestream.
Thanks for being a Slate Plus member! – Jeff Friedrich and Jennifer Lai