Are the SATs Unfair to Female Students?
Some say gender-biased questions can distract students during the exam.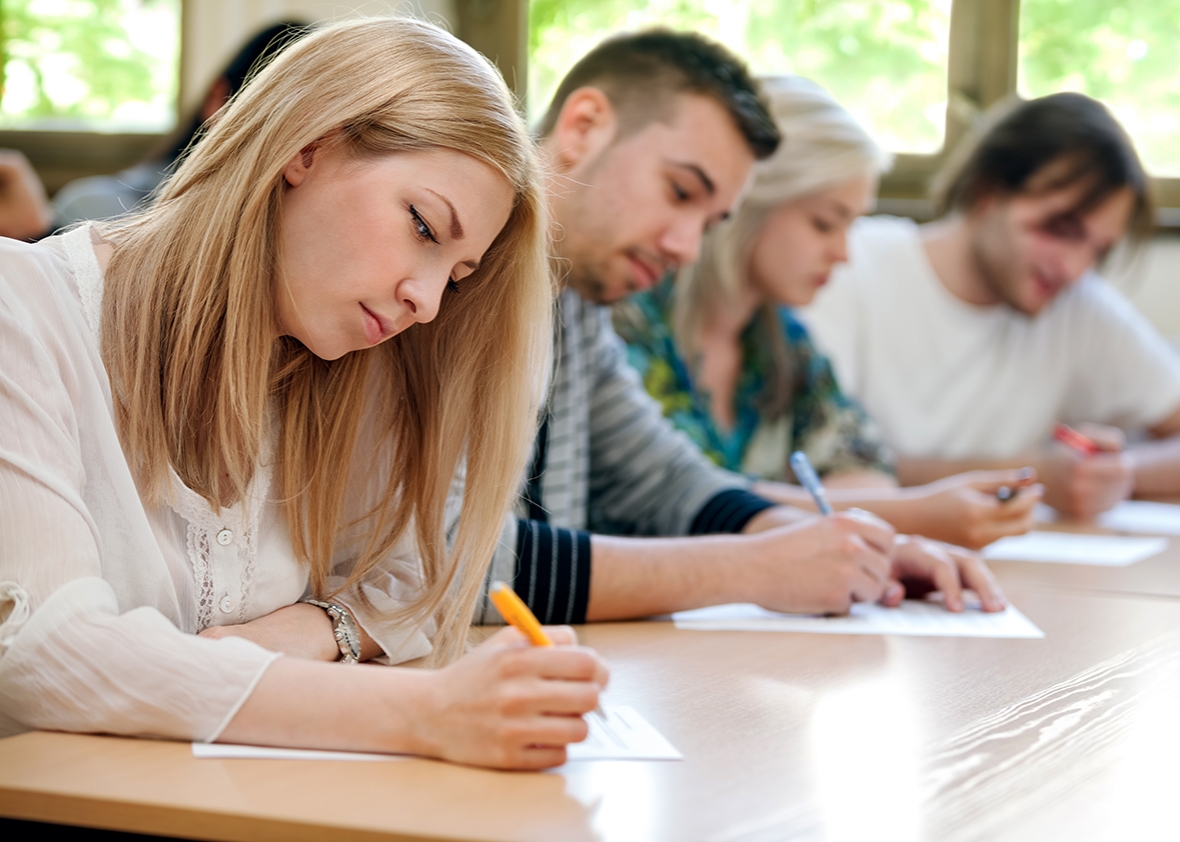 On Sunday, the New York Times reported that some SAT questions may be distracting to students due to stereotypes and gender bias, according to tutors in the test prep industry. In the June 30 edition of the Slate DoubleX Gabfest Slate Plus bonus segment, Dahlia Lithwick, Noreen Malone, and June Thomas take on this report and ask, "Are the SATs really sexist?" What are the test questions in question? And what the hosts think about the SATs' supposed sexism? Keep listening to find out!