DoubleX Gabfest: The Text Me You Love Me Edition
Listen to Slate's show about the Internet's addiction to personal essays.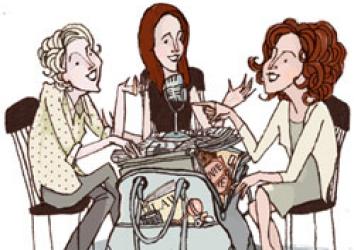 Listen to the DoubleX Gabfest by clicking the arrow on the audio player below:
On this week's Gabfest, Slate's June Thomas and Amanda Hess join New York editor Noreen Malone to discuss the black family in the age of mass incarceration with Ta-Nehisi Coates; Amanda's story about loneliness and the Internet; and the Internet's love of first-person confessional narratives, with Slate senior editor Laura Bennett.
Other items discussed in the show:
June recommends the British TV show Starlings, available on Hulu.
This podcast was produced by Ann Heppermann. Our intern is Jessie Chasan-Taber.