DoubleX Gabfest: The PetWell Edition
Listen to Slate's show about the Petraeus-Broadwell affair; women and the election; and Fox News anchor Megyn Kelly.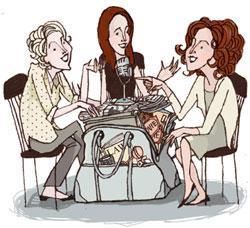 Listen to the DoubleX Gabfest with this audio player, or by using one of the other options below:
In this week's Gabfest, DoubleX editor Hanna Rosin joins New Republic staff writer Noreen Malone and DoubleX managing editor Allison Benedikt to discuss Paula Broadwell; how the women's vote panned out; and whether or not Megyn Kelly is the future of Fox News.
Other items discussed in the show:
Noreen Malone recommends Zadie Smith's NW: A Novel for its interesting exploration on female friendships.
Allison Benedikt asks you to help the Occupy Sandy volunteer group with their amazing relief efforts.
Loyal fans of Slate's Double X, please remember to like us on our Facebook page.