DoubleX Gabfest: The Muppet Show Edition
Listen to Slate's show about subversive commencement speeches, a new study on gay parenting, and Muppet chaos theory.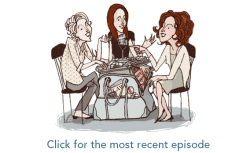 Listen to the DoubleX Gabfest with this audio player, or by using one of the other options below:
Allison Benedikt requests that you read Gillian Flynn's terrific new mystery, Gone Girl.
Other items discussed in the show:
TODAY IN SLATE
The Extraordinary Amicus Brief That Attempts to Explain the Wu-Tang Clan to the Supreme Court Justices
The Human Need to Find Connections in Everything
It's the source of creativity and delusions. It can harm us more than it helps us.