How the Ending of Dunkirk Managed to Be Beautiful but Not Saccharine
A spoiler-rich Culture Gabfest deep dive.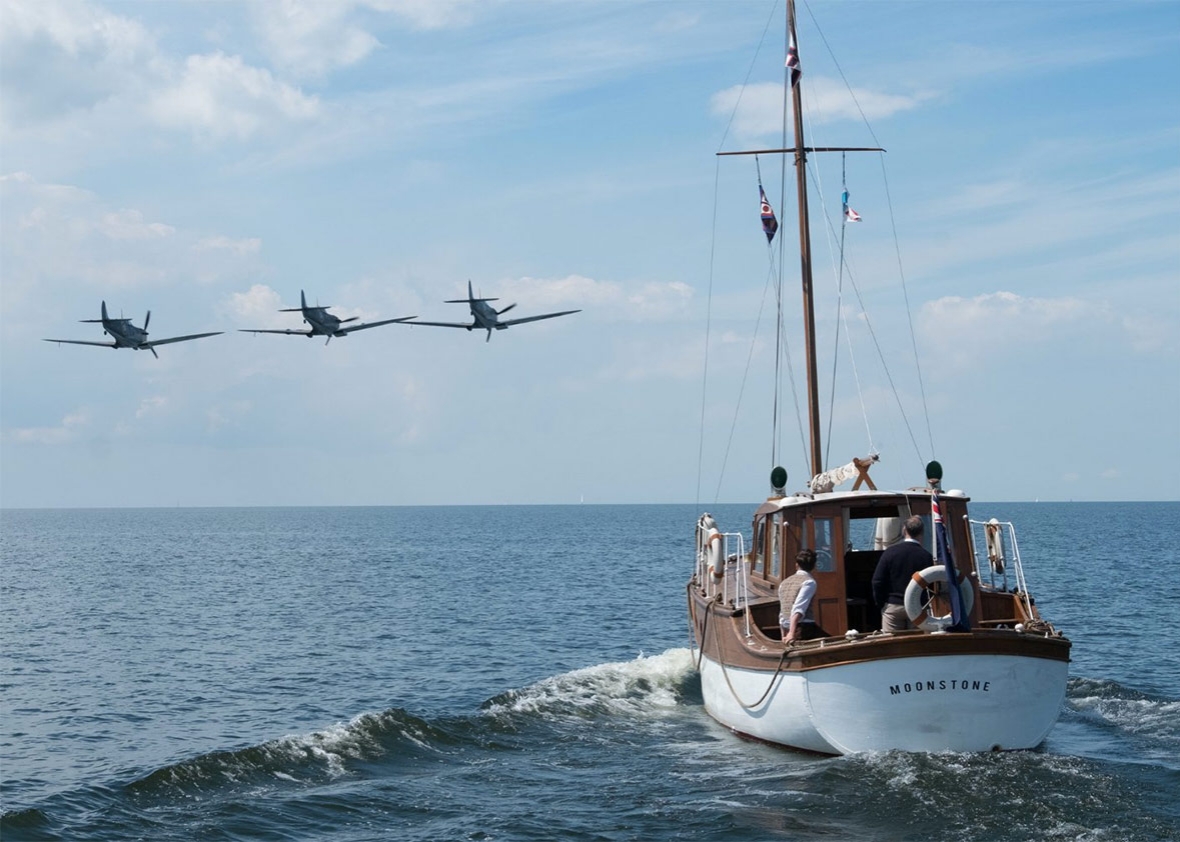 Spoiler alert: In the Slate Plus bonus segment of Wednesday's edition of the Culture Gabfest, Dana, Julia, and Stephen discuss the ending of Dunkirk.
What was it about the film's ending that made it so exquisite, and what saved it from straying into nauseating sentimentality? How would being British—and being as acquainted with the historical events of Dunkirk as Americans are with, say, Pearl Harbor—have changed the emotional resonance of the film? It goes without saying: This movie is much better than Pearl Harbor.
Join Slate Plus to Listen to This Podcast
Sign up for Slate Plus to hear this podcast extra, and to get ad-free, extended versions of your favorite Slate podcasts. Sign up today and try Slate Plus free for two weeks.
Join Now
Your Slate Plus podcast feed
Copy this link and add it to your podcast app:
For full instructions see the Slate Plus podcasts FAQ.