The Unexpected Genius of Car Boys
What makes two dudes simulating car crashes such compelling viewing?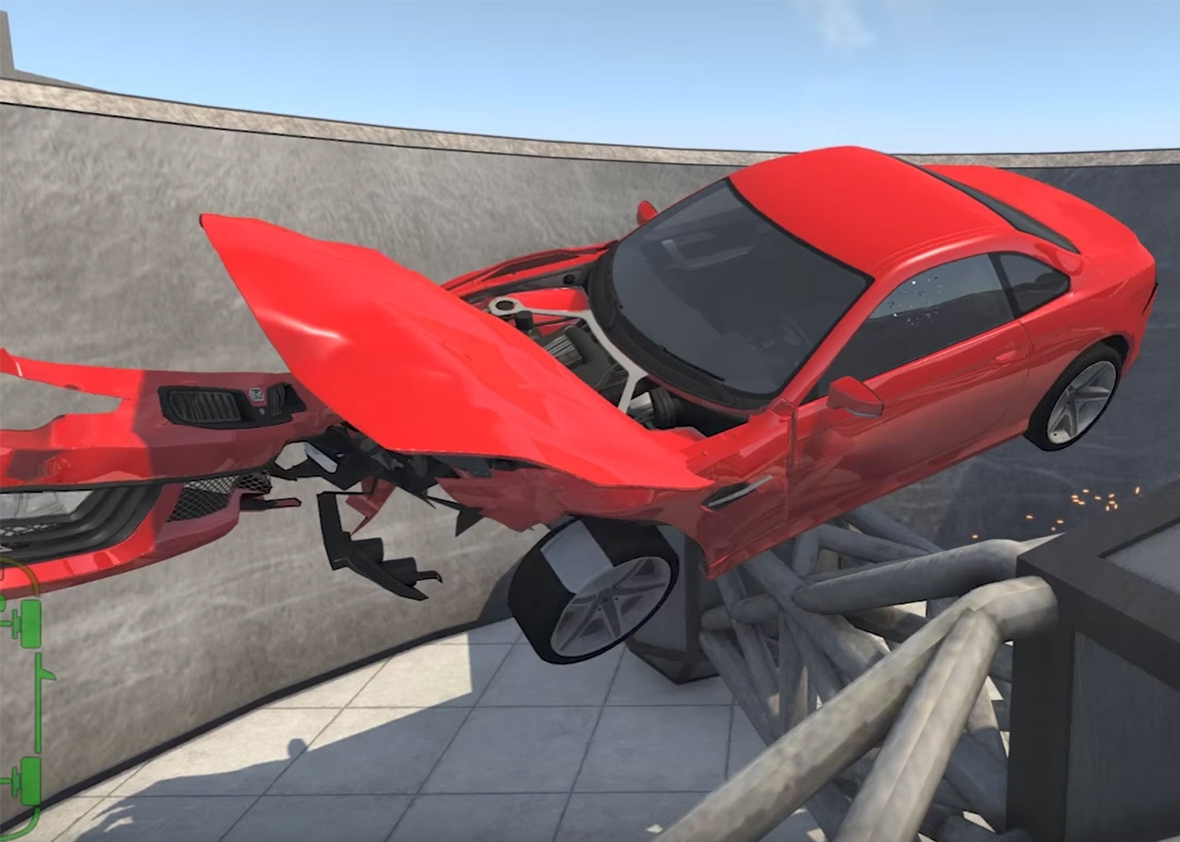 In the Slate Plus bonus segment of Wednesday's edition of the Culture Gabfest, Isaac, Dana, and Stephen are joined by producer Benjamin Frisch to discuss the surprising depth of Car Boys, the YouTube series.
What makes two dudes playing a physics simulation game about crashing cars—and attempting to break said game—so satisfying to watch? Is it the unscripted yet compelling storyline that develops, the hilarity of the hosts, or the subtle movie references? And what's up with Busto 2.0, the crash test dummy who may be a demon lord? Listen in as the hosts figure out what makes this YouTube series such a happy, soothing, silly escape.