The Culture Gabfest "Samba and Tapas" Edition
Slate's Culture Gabfest on La La Land, Manchester by the Sea, and this year's Slate Movie Club.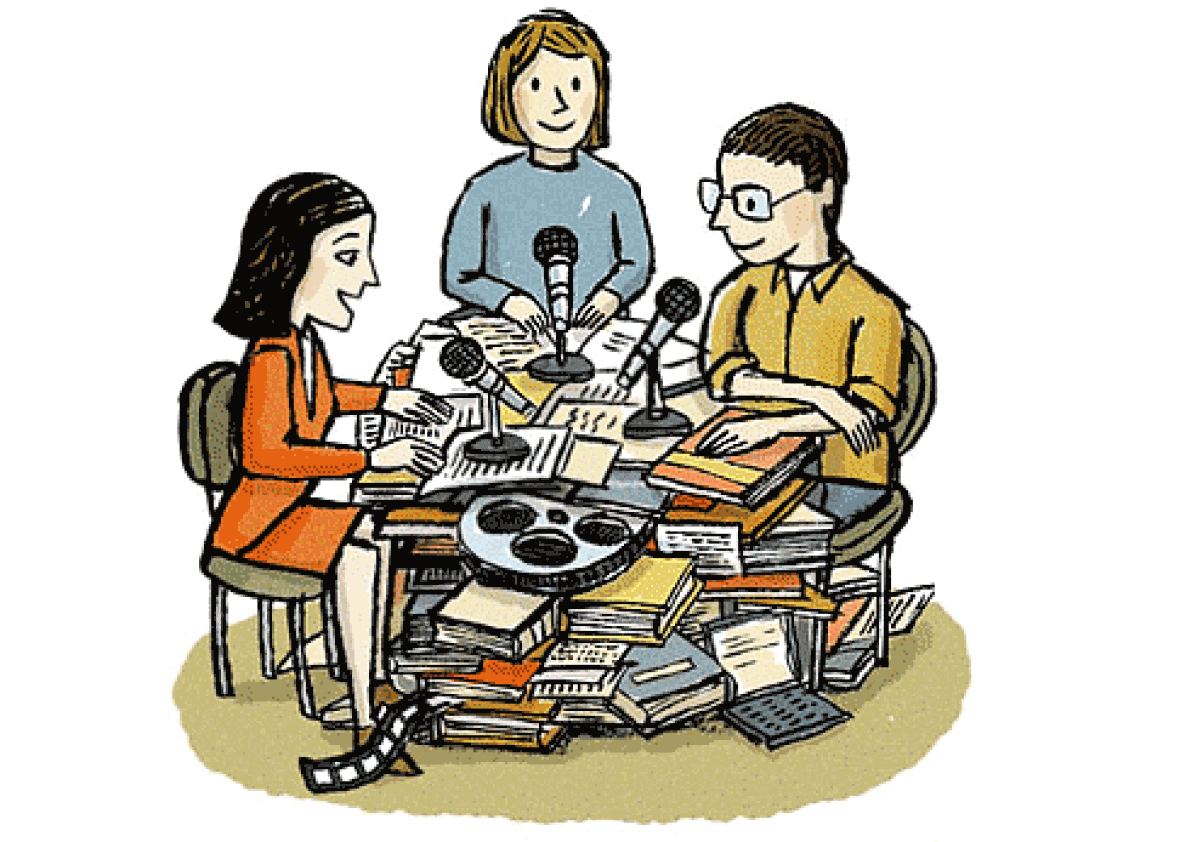 Listen to Culture Gabfest No. 433 with Stephen Metcalf, Dana Stevens, and Julia Turner with the audio player below.
And join the lively conversation on the Culturefest Facebook page here.

On this week's Slate Culture Gabfest, the critics discuss La La Land, a new movie musical from director Damien Chazelle about a couple trying to pursue their dreams in Los Angeles and the costs of those dreams. Does the film embrace or transcend the clichés it explores? Then, Slate deputy editor John Swansburg joins the conversation to discuss Kenneth Lonergan's Manchester by the Sea, a drama about a man who loses his brother and must take care of his teenage nephew. Lonergan writes about the tragedy of loss with honesty and humor, but never avoids the most painful emotions. Last, the gabbers dig into the 2016 Slate Movie Club to discuss the critics' opinions and disagreements on the year in film. One topic up for discussion: comedy's lack of critical recognition during the awards season.
Links to some of the things we discussed this week:
The Culture Gabfest is brought to you by ThirdLove, the lingerie brand using real women's measurements to design better-fitting bras. Try one of their best-selling bras for free for 30 days by visiting ThirdLove.com/culture.
And by LifeAfter. What happens to our digital lives when we're gone? LifeAfter, a new series from GE Podcast Theater and Panoply, the creators of last year's award-winning The Message, explores these very questions. Listen and download LifeAfter wherever you find your podcasts.
And by Rocket Mortgage from Quicken Loans. When it comes to the big decision of choosing a mortgage lender, work with one that has your best interests in mind. Use Rocket Mortgage for a transparent, trustworthy home loan process that's completely online at QuickenLoans.com/culture.
This podcast was produced by Benjamin Frisch. Our intern is Daniel Schroeder.