The Podcasts We Listen to Right Now
The Culture Gabfest picks a playlist of favorites for 2017.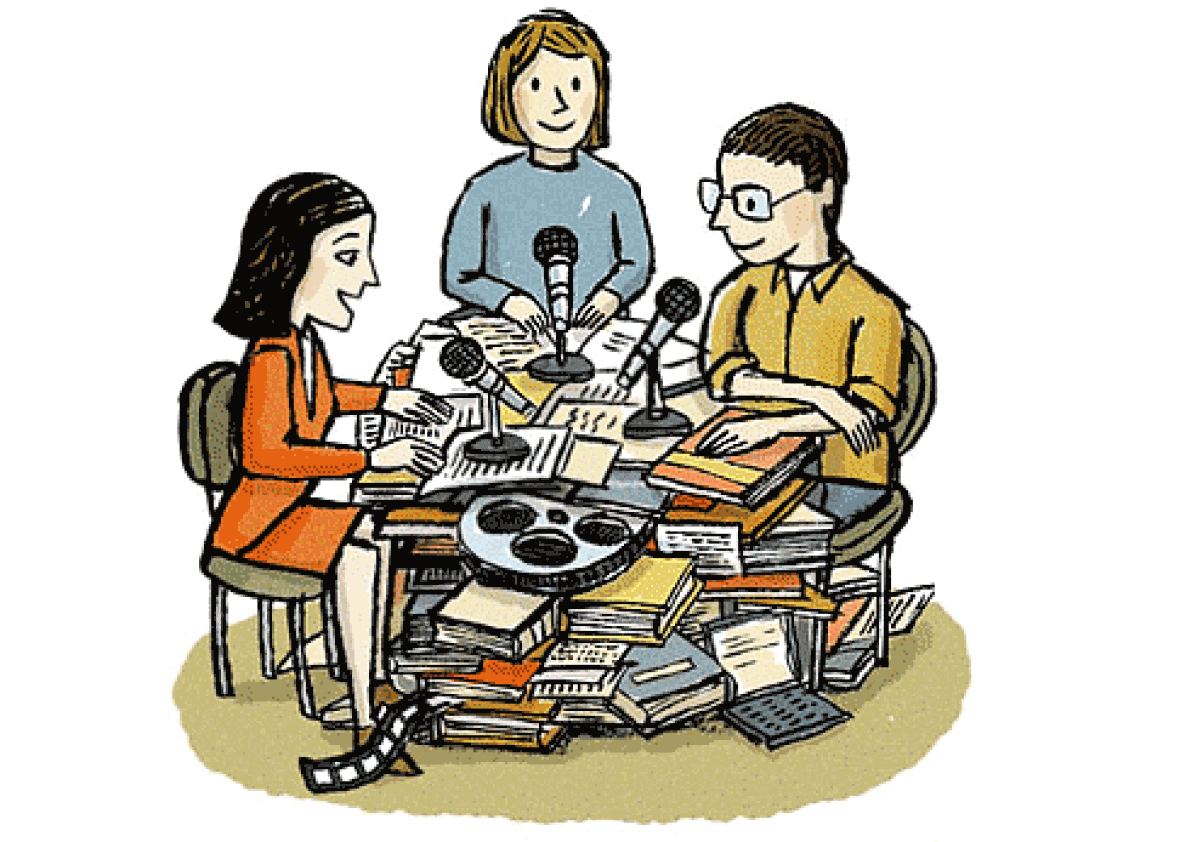 In this week's Slate Plus bonus segment, the Culture Gabfesters talked about their favorite podcasts, how their listening habits changed in 2016, and what kinds of books work well as audiobooks. They also get Steve to explain why he's never developed a podcast-listening habit. This discussion originally aired on the Jan. 11 edition of the Gabfest.
Get more of the Culture Gabfest!
Sign up for Slate Plus to hear this bonus segment, and you'll get the extended, ad-free version every week.
Your Culture Gabfest podcast feed
Copy this link and manually import it into your podcast app:
For full instructions see the Slate Plus podcasts FAQ.