Will Late-Night Shows Help Us Laugh Through a Trump Presidency?
Maybe. Here's what Slate's Culture Gabfest thinks about the shifting role of comedy.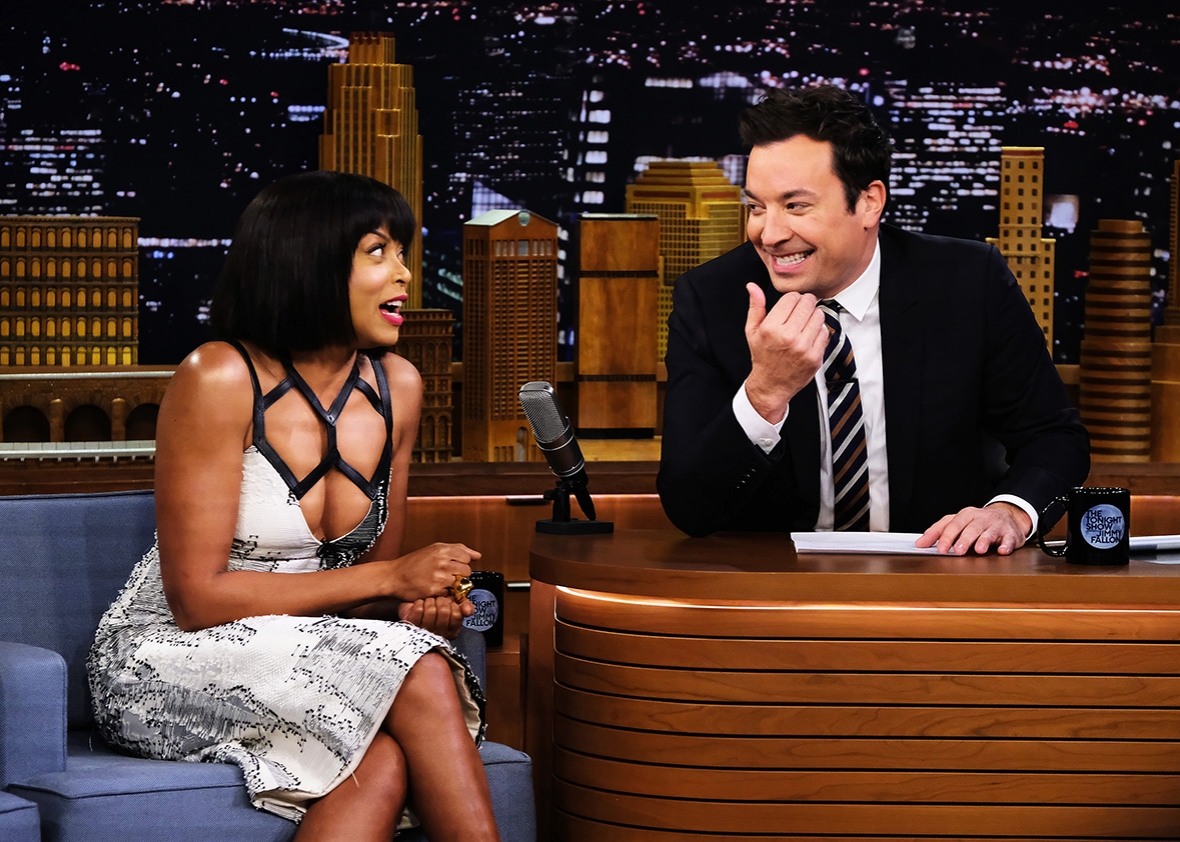 In the Slate Plus bonus segment of Wednesday's edition of the Culture Gabfest, hosts Stephen Metcalf, Dana Stevens, and Julia Turner chat with Slate chief political correspondent Jamelle Bouie about the future of late-night comedy.
In the past year, late-night hosts had more material than they knew what to do with. But now that we're looking at a Trump presidency, will we ever laugh again?
What's comedy's new role in this moment of political calamity? Why hasn't Stephen been in the mood to laugh over late-night comedy shows? And what did Julia think about Kate McKinnon's controversial performance of Leonard Cohen's "Hallelujah?"
Get more of the Culture Gabfest!
Sign up for Slate Plus to hear this bonus segment, and you'll get the extended, ad-free version every week.
Your Culture Gabfest podcast feed
Copy this link and manually import it into your podcast app:
For full instructions see the Slate Plus podcasts FAQ.