It's Not Weird for Adults to Dress Up for Halloween, Right?
The hosts of Slate's Culture Gabfest discuss how grown-ups should approach Halloween.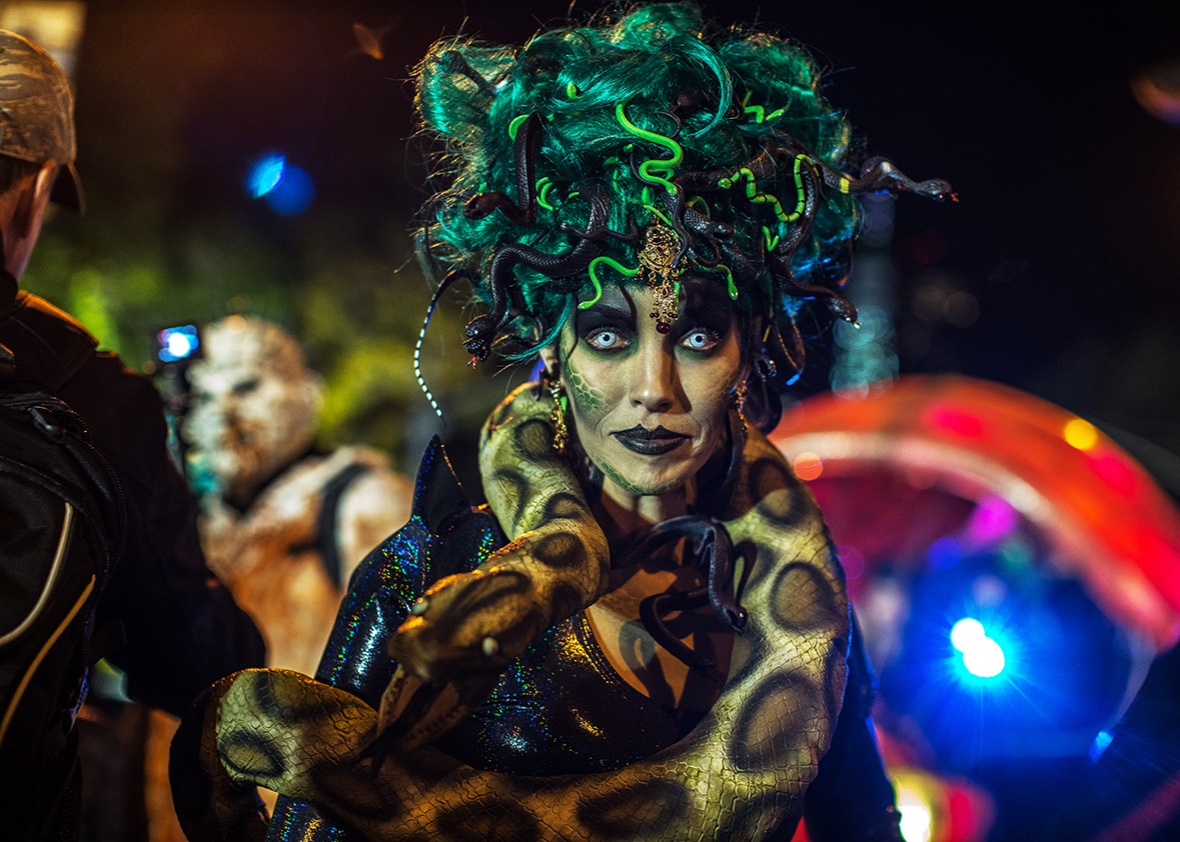 In the Slate Plus bonus segment of Wednesday's edition of the Culture Gabfest, hosts Stephen Metcalf, Dana Stevens, and Julia Turner discuss what it's like to be an adult on Halloween—and whether or not adults should dress up.
Of the Gabfesters, who actually dresses up for Halloween? What experience made Steve think of adult Halloween costumes differently? And what was the most terrifying costume that Julia's ever worn?
Plus, hear an impassioned defense of the "slutty" Halloween costume.
Get more of the Culture Gabfest!
Sign up for Slate Plus to hear this bonus segment, and you'll get the extended, ad-free version every week.
Your Culture Gabfest podcast feed
Copy this link and manually import it into your podcast app:
For full instructions see the Slate Plus podcasts FAQ.