Let the Hosts of the Culture Gabfest Serenade You
To make good on a promise to listeners, Dana Stevens and Stephen Metcalf play songs by Elvis Costello and Billy Bragg.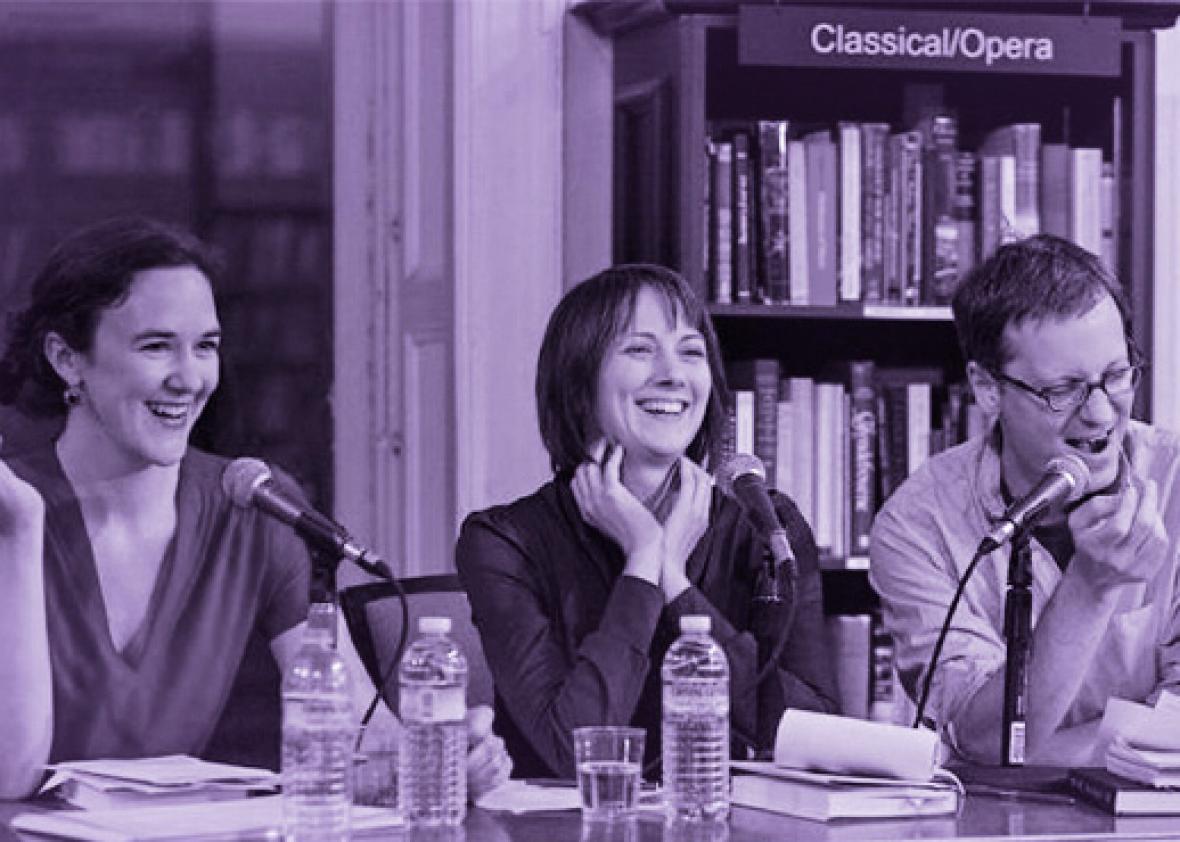 Julia Turner made a promise to listeners: If the Culture Gabfest was able to sell out its Oct. 13 live show in Santa Monica, California, Dana Stevens and Stephen Metcalf would perform a duet. In this week's Slate Plus bonus segment, Stephen, Dana, and Julia make good on their promise.
Listen to Stephen and Dana play "She's Got a New Spell" by Billy Bragg and "Alison" by Elvis Costello.
Get more of the Culture Gabfest!
Sign up for Slate Plus to hear this bonus segment, and you'll get the extended, ad-free version every week. 
Your Culture Gabfest podcast feed
Copy this link and manually import it into your podcast app:
For full instructions see the Slate Plus podcasts FAQ.