The Culture Gabfest "Avada C'mon" Edition
Slate's Culture Gabfest on Stranger Things, Harry Potter and the Cursed Child, and "The Case Against the Media, by the Media."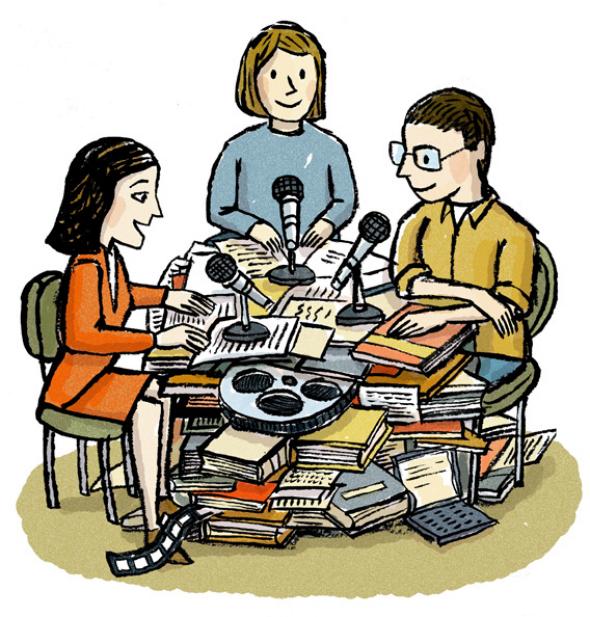 Listen to Culture Gabfest No. 411 with Stephen Metcalf, Dana Stevens and Julia Turner with the audio player below.
This week on Slate Plus, we answer a listener question: Which dead writer do you wish were alive today to write about the election?
On this week's Slate Culture Gabfest, the critics talk about the new Netflix series Stranger Things, a Spielbergian teen horror series that is causing ripples in the sci-fi realm. Next up, Harry Potter fans can momentarily break from their mourning: The script of Harry Potter and the Cursed Child, the West End play that serves as the eighth story in the Potter universe, is now available in bookstores. Forrest Wickman joins the critics to ask whether Potter fans will approve of the latest addition to J.K. Rowling's franchise. Last, the public hates the media, but does the media deserve its terrible reputation? The critics discuss New York magazine's "The Case Against the Media, By the Media" and the state of the American press.
Links to some of the things we discussed this week:
Culture Gabfest is brought to you by Boll and Branch. For luxury bedding at a low price, go to BollandBranch.com and use promo code culture for free shipping and 20 percent off your entire order.
And by Placemakers, a new Slate podcast made possible by JPMorgan Chase. This podcast tells the stories of neighborhoods, businesses, and nonprofits that are working together to move their communities forward. Download and subscribe to Placemakers wherever you get your podcasts.
Dana: Hillary Clinton and active support of her campaign
This podcast was produced by Ann Heppermann. Our intern is Lizzie Fison.