What's the Struttiest Song on Hamilton?
The Culture Gabfest talks about the song with the best beat.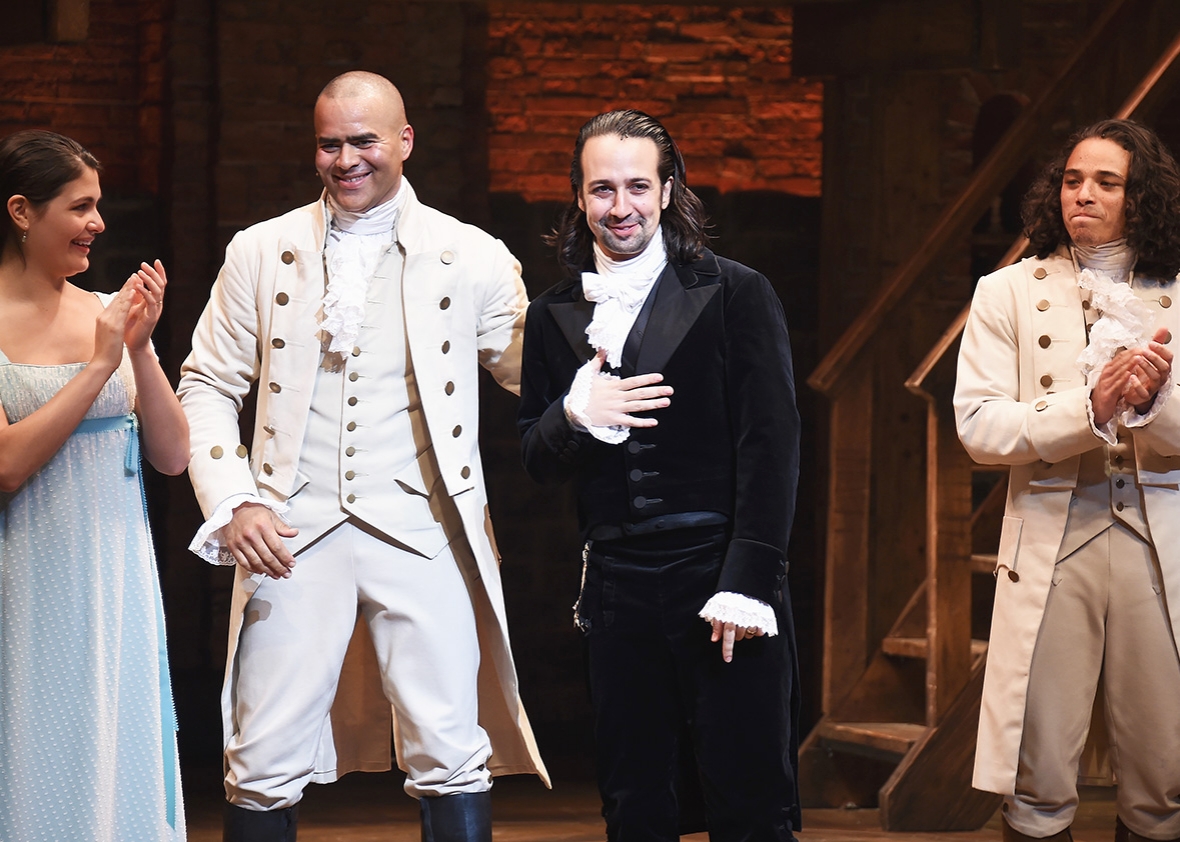 Every year, there's one song with such power, such oomph, that you strut down the street while listening. And the Culture Gabfest believes that song lies within the Hamilton cast recording album. So, in Wednesday's edition of the Culture Gabfest bonus segment, hosts Stephen Metcalf, Dana Stevens, and Julia Turner run down the recording to find that exact song. Which one did they agree on? Keep listening and find out.