The Culture Gabfest "Did Steve Finish His Book?" Edition
Slate's Culture Gabfest on The People v. O.J. Simpson: American Crime Story, Room, and Rihanna's Anti.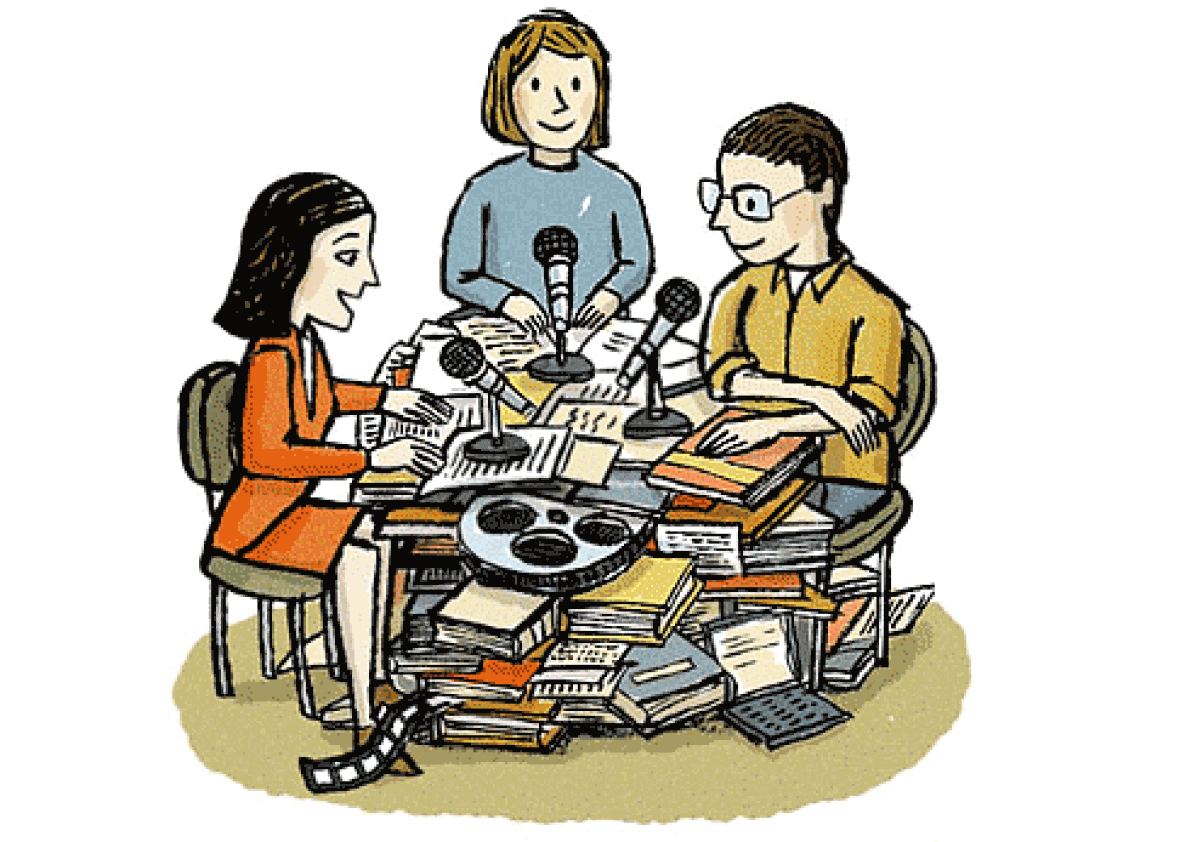 Listen to Culture Gabfest No. 384 with Wesley Morris, Dana Stevens, and Julia Turner
This week on Slate Plus, Julia, Dana, and Wesley Morris grill Steve about his book leave.
On this week's Slate Culture Gabfest, guest Wesley Morris joins to discuss The People v. O.J. Simpson: American Crime Story, a new series that examines the O.J. Simpson trial. The details of the case are still fascinating, but is the show too glib? Next, the gabbers continue the runup to the 2016 Academy Awards and review Room. Is this film morally troubling treacle or a life-affirming portrait of motherhood? Finally, Rihanna's newest album Anti leaked last week. How does this new sound stand up against her pop hits?
Links to some of the things we discussed this week follow:
The Slate Culture Gabfest is brought to you by the Great Courses Plus, a new video-learning service with more than 5,000 lectures. For a limited time only, listeners of the Culture Gabfest can stream one of the most popular courses—The Everyday Gourmet: Rediscovering the Lost Art of Cooking—for free. Just visit TheGreatCoursesPlus.com/culture.
And by BollandBranch.com, the company that makes luxury bedding affordable. Order right now and they'll give you 20 percent off, plus free shipping. Get sheets, towels, blankets, duvet covers, and more at BollAndBranch.com and use the promo code CULTURE.
And by Club W, leading the "grape to glass" wine revolution. Answer just six simple questions at ClubW.com and their algorithm will create a Palate Profile just for you. Get wine delivered directly to your door, perfectly customized to match your taste. For 50 percent off your first order, go to ClubW.com/culture.
This podcast was produced by Ann Heppermann. Our intern is Lindsey Albracht.