The Culture Gabfest "Who Will Criticize the Critics?" Edition
Slate's Culture Gabfest on Love, Amy, and cultural criticism.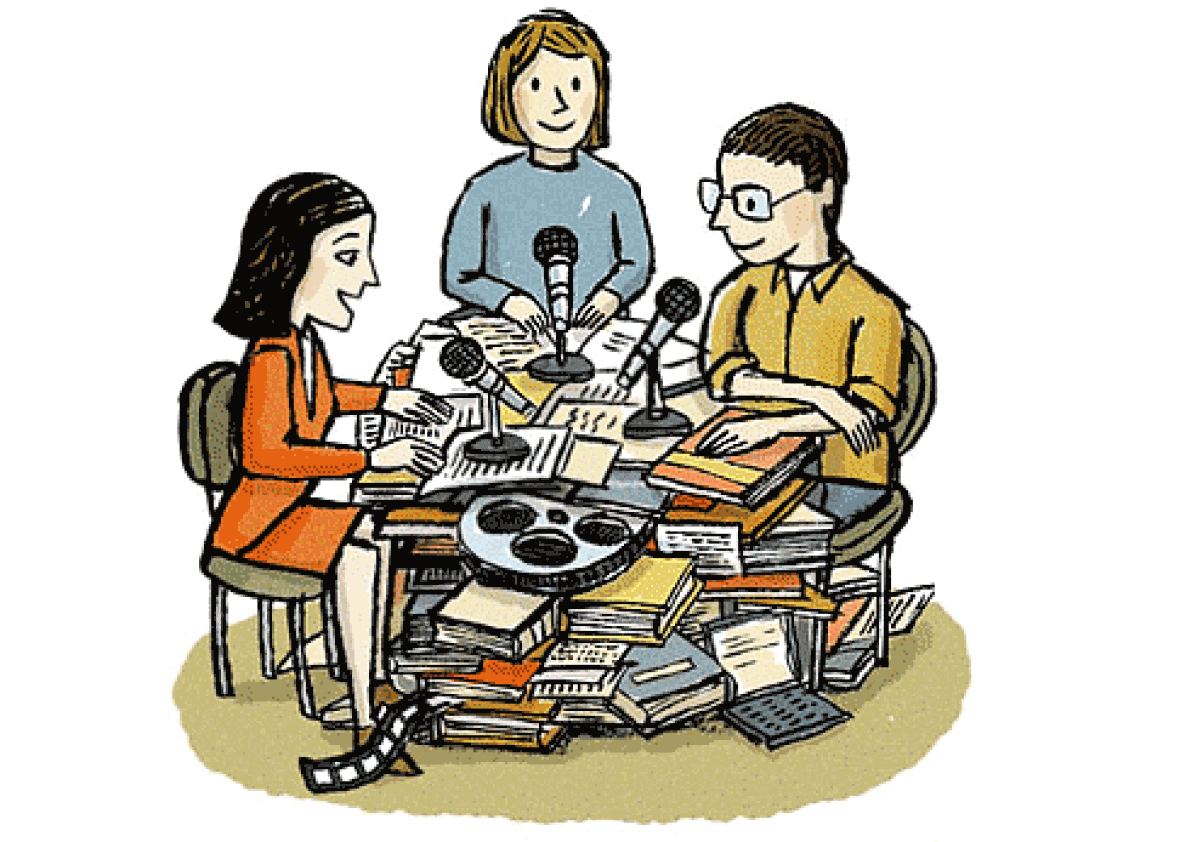 Listen to Culture Gabfest No. 387 with Stephen Metcalf, Dana Stevens, and Julia Turner
This week on Slate Plus, avec l'esprit de l'escalier, the gabbers revisit some segments from the past few months to see if their opinions have changed.
On this week's Slate Culture Gabfest, the gabbers discuss Love: the new Netflix original series created by Judd Apatow, Paul Rust, and Lesley Arfin. Is the genre of the manic pixie jerk girl comedy reinventing the "traditional" rom-com? Next up, the Oscar-nominated documentary Amy chronicles the brief and astonishing life and career of Amy Winehouse. How does it escape the well-worn tropes of movies about musicians? Finally, the critics discuss criticism, the critics of critics, the self-criticism of critics, and A.O. Scott's new book, Better Living Through Criticism. Is criticism, itself, an art?
Links to some of the things we discussed this week follow:
The Slate Culture Gabfest is brought to you by the Great Courses Plus, a new video service with more than 5,000 lectures. For a limited time, listeners of the Culture Gabfest can watch one of the most popular courses—The Everyday Gourmet: Rediscovering the Lost Art of Cooking—for free. Just visit TheGreatCoursesPlus/culture.
And by BollandBranch.com, the company that makes luxury bedding affordable. Order right now and they'll give you 20 percent off, plus free shipping. Get sheets, towels, blankets, duvet covers, and more at BollAndBranch.com and use the promo code CULTURE.
And by A&E's hit series Bates Motel. Catch the new season when it returns Monday, March 7, at 9 p.m. Eastern time on A&E.
This podcast was produced by Ann Heppermann. Our intern is Lindsey Albracht.