The Culture Gabfest "Baby, It's Showbiz Inside" Edition
Slate's Culture Gabfest on Macbeth, A Very Murray Christmas, and the false narratives of anorexia.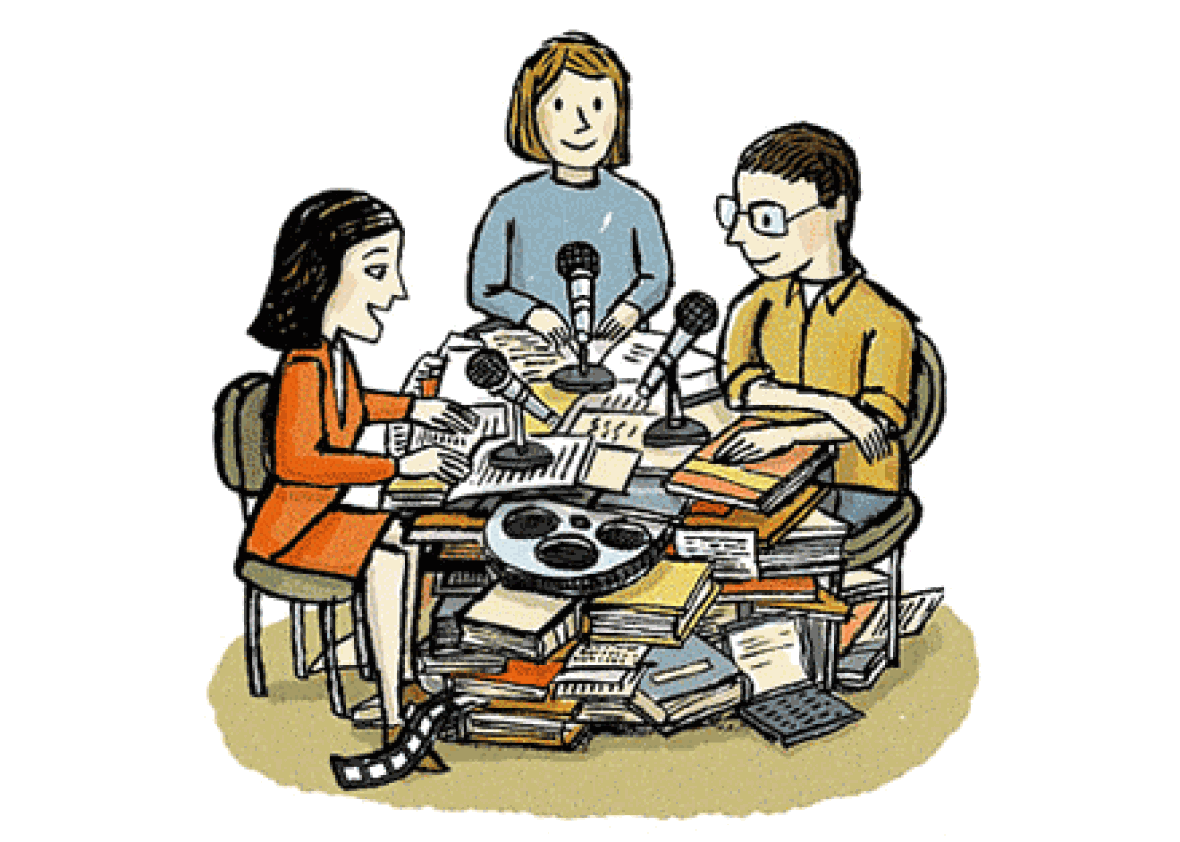 Listen to Culture Gabfest No. 377 with Stephen Metcalf, Dana Stevens, and Julia Turner
This week on Slate Plus, J. Bryan Lowder joins Dana, Steve, and Julia to discuss the Washington Post's adoption of the singular form of they and the New York Times' use of the gender-neutral honorific, Mx.
On this week's Slate Culture Gabfest, the gabbers discuss Justin Kurzel's remake of Macbeth starring Michael Fassbender and Marion Cotillard. How does the work of Shakespeare translate to the medium of film? Next up, Sofia Coppola's gloomy Christmas special starring her muse, Bill Murray, just dropped on Netflix. It's charmingly melancholic, but is it worth watching? Finally, Katy Waldman joins to discuss her new piece in Slate about anorexia. How do the disorder's false narratives develop and spread?
Links to some of the things we discussed this week follow:
The Slate Culture Gabfest is brought to you by Shari's Berries. Fresh berries dipped in chocolate—starting at just $19.99—are a great holiday gift. Order now and use the promo code CULTURE to double your berries for just $10 more. Visit berries.com, click on the microphone in the top right corner, and type in the code.
And by Club W, leading the "grape to glass" wine revolution. Answer just six simple questions at ClubW.com and their algorithm will create a Palate Profile just for you. Get wine directly to your door, perfectly customized to match your taste. For 50 percent off your first order, go to ClubW.com/culture.
And by Harry's, the shaving company that offers German-engineered blades, well-designed handles, and shipping right to your door. Visit Harrys.com for $5 off your first purchase with the promo code CULTURE.
This podcast was produced by Ann Heppermann. Our intern is Lindsey Albracht.