The Culture Gabfest "[Rocky Theme]" Edition
Slate's Culture Gabfest on Creed, Marvel's Jessica Jones, and regulating addiction on the Internet.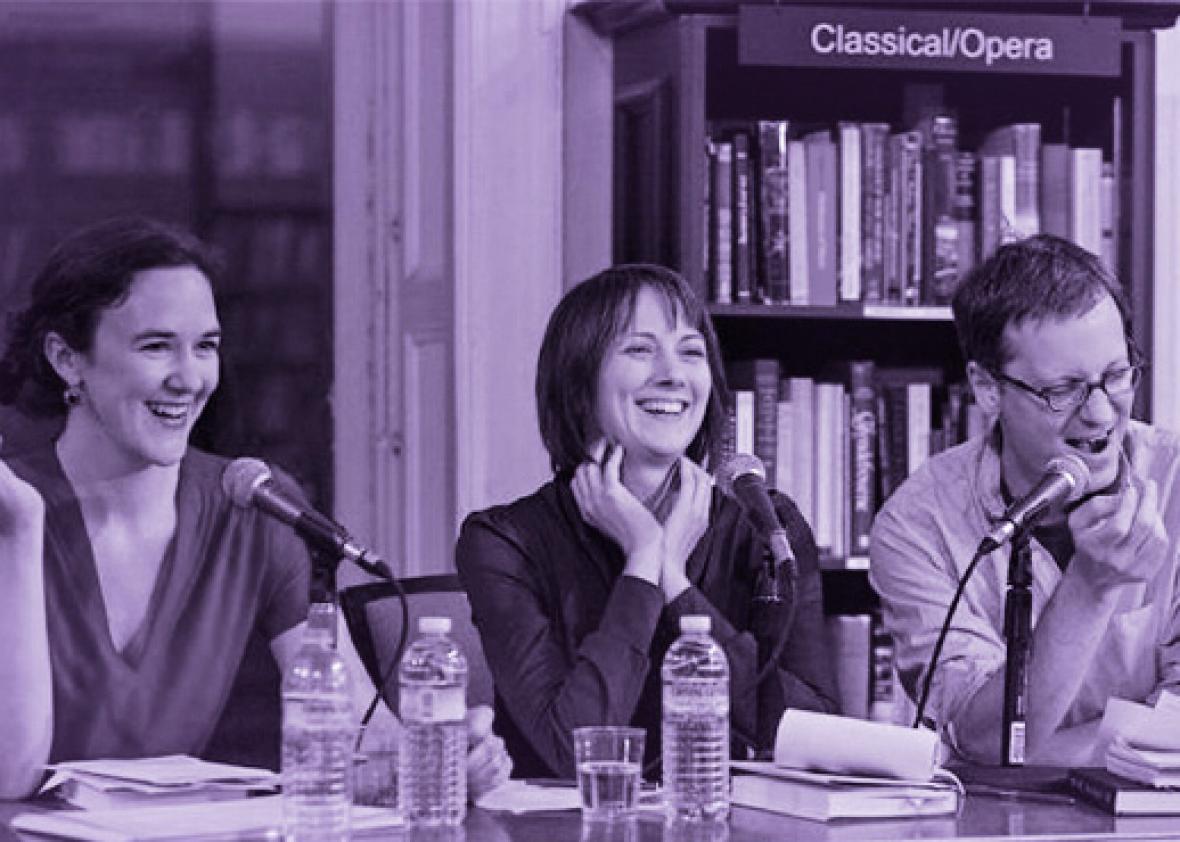 Listen to Culture Gabfest No. 376 with Stephen Metcalf, Dana Stevens, and Julia Turner:
This week on Slate Plus, Dana, Steve, and Julia re-examine Julia's favorite childhood book: Need a House? Call Ms. Mouse.
On this week's Slate Culture Gabfest, the critics weigh in on Creed: the latest installment in the unkillable Rocky franchise. Is it exploitative kitsch or a knockout hit? Next up, Marvel's Jessica Jones is catching the attention of Marvel superfans and Marvel neophytes alike. What sets it apart from other superhero fare? Finally, the critics discuss a new article in Aeon that asks whether we should regulate the Internet and technology as we would any other addictive substance. Is there something particularly insidious about how recent technology tries to maximize our consumption?
Links to some of the things we discussed this week follow:
The Slate Culture Gabfest is brought to you by Harry's, the shaving company that offers German-engineered blades, well-designed handles, and shipping right to your door. Visit Harrys.com for $5 off your first purchase with the promo code CULTURE.
And by Braintree. Looking to set up payments for your business? Braintree gives your app or website a payment solution that accepts just about every payment method with one simple integration. Plus, we'll give you your first $50,000 in transactions fee ­free. To learn more, visit BraintreePayments.com/culture.
And by The Message, an original science fiction podcast from Panoply and GE Podcast Theater. All of Season 1 is available now, so listen and find out why a 70-year-old alien recording seems to be killing people. Search for The Message on iTunes.
Dana: freshly grated nutmeg
This podcast was produced by Ann Heppermann. Our intern is Lindsey Albracht.