The Culture Gabfest "If Only Garfield Had Taken His Clothes Off" Edition
Slate's Culture Gabfest on 99 Homes, Wesley Morris on identity, and Dana Stevens' cinematic tour through Tokyo.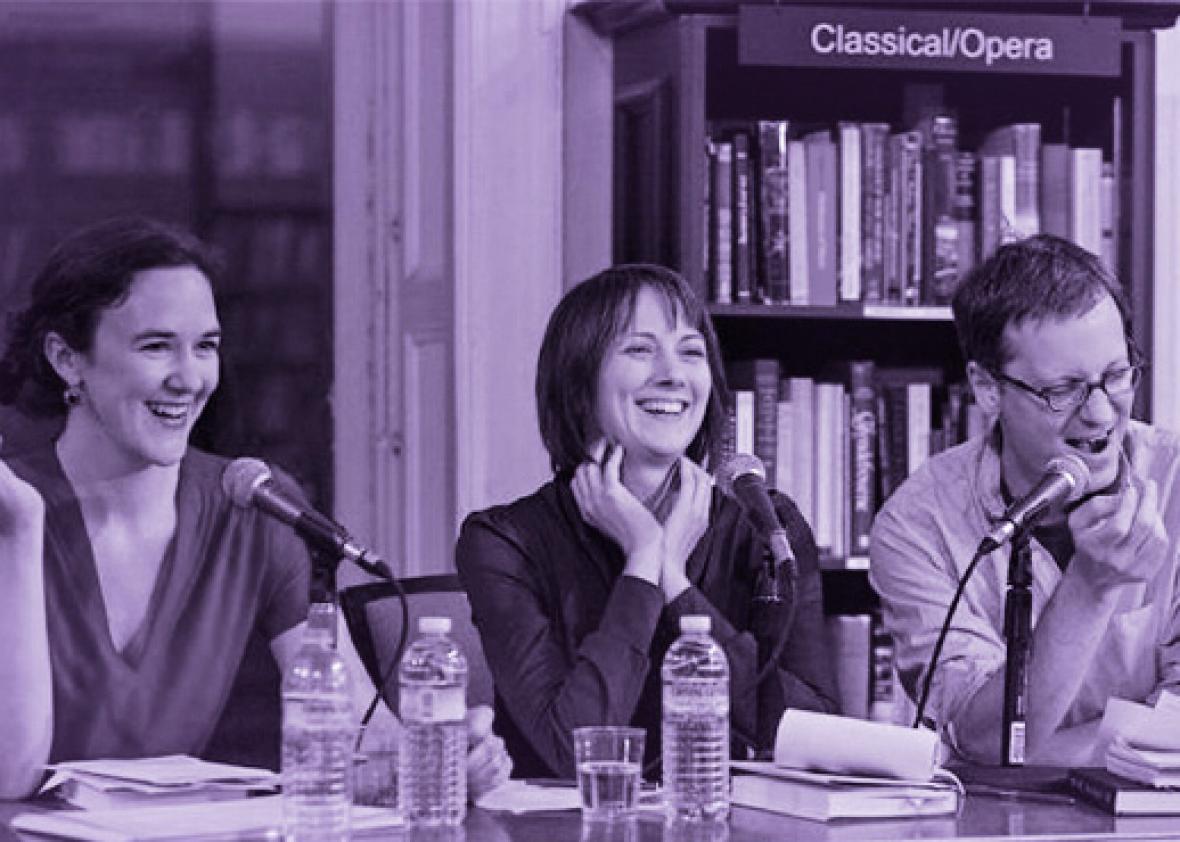 Listen to Culture Gabfest No. 369 with Stephen Metcalf, Dana Stevens, and Julia Turner:
This week on Slate Plus, the hosts discuss the defining metaphors of their lives.
On this week's Slate Culture Gabfest, the gabbers review 99 Homes, an indie film about the aftermath of the 2008 subprime mortgage crisis. Is it sophisticated economic commentary or a heavy-handed morality tale? Next up, Pulitzer Prize–winning journalist Wesley Morris joins to discuss his recent piece in the New York Times Magazine about the ways that 2015 has profoundly confronted us with the fluidity of identity. How did we get to this point, and are we actually there? Finally, our own Dana Stevens wrote a piece for Slate about her recent trip to Japan. How did her travels intersect with Japanese cinema?
Links to some of the things we discussed this week follow:
This episode of Slate's Culture Gabfest is brought to you by Whispersync for Voice, an Amazon and Audible innovation. Add narration to more than 60,000 Kindle best-sellers and popular titles. Read on your tablet, and when it's time to go, pick up where you left off by switching to audio and listening on your phone. Learn more about Whispersync for Voice by visiting amazon.com/culturefest.
The Culture Gabfest is also sponsored by Beech Nut Organics. It's not baby food. It's real food for babies—real organic fruits and vegetables, and nothing more. Beech Nut Organics are now available at Target. Win a year's supply by visiting beechnutgabfest.com.
Finally, the Culture Gabfest is sponsored by the Message, a new podcast series from GE Podcast Theater.
This podcast was produced by Ann Heppermann. Our intern is Lindsey Albracht.