The Culture Gabfest "Hot and Cold Running Sonnets" Edition
Slate's Culture Gabfest on You're the Worst, The Late Show With Stephen Colbert, and being a Luddite.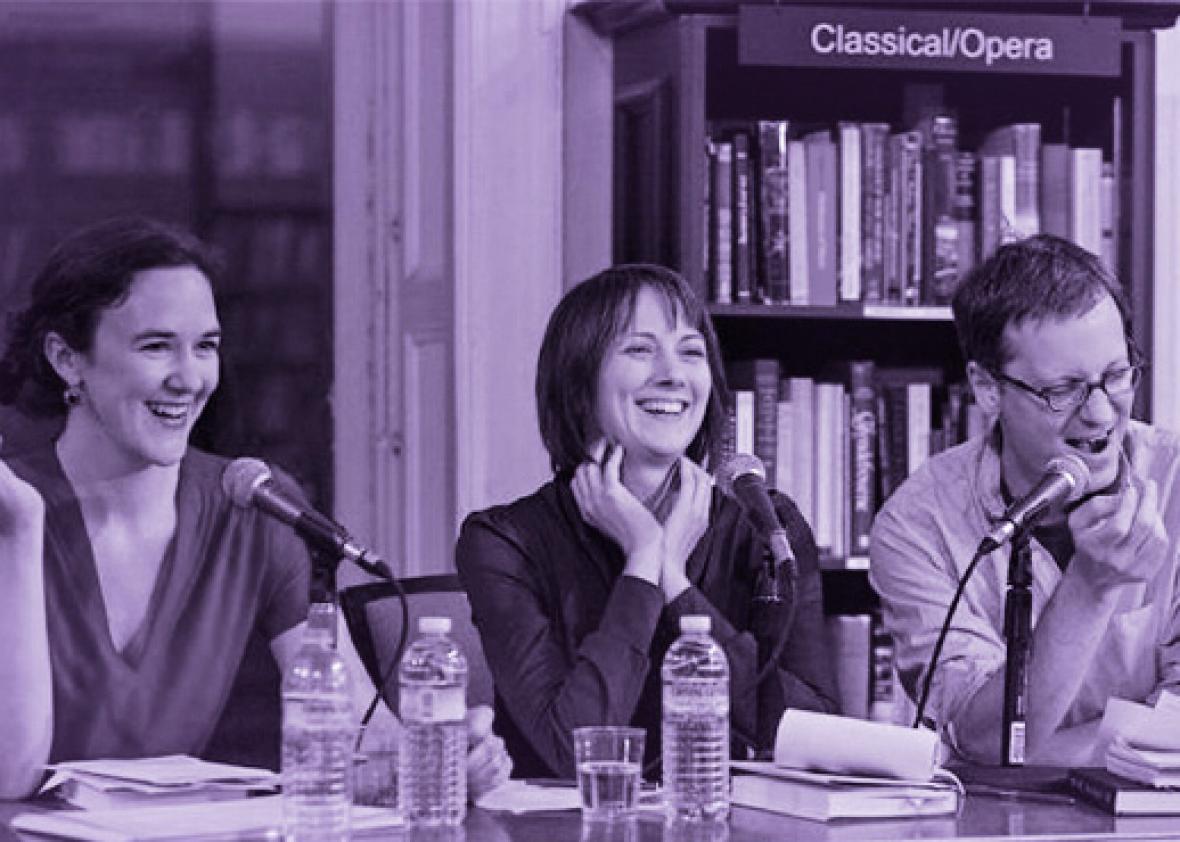 Listen to Culture Gabfest No. 365 with Stephen Metcalf, Julia Turner, and Dana Stevens
This week on Slate Plus, the hosts discuss their favorite personal narratives in response to Laura Bennet's recent Slate piece about how this form has taken over the Internet.
On this week's Slate Culture Gabfest, the critics discuss the second season of You're the Worst, a single-camera anti-romantic comedy on FXX. Is the show asking interesting questions about the genre of the romantic comedy, or is it cartoonishly toxic? Next, the critics weigh in on The Late Show with Stephen Colbert. How is "Stephen Colbert" the conservative political character different from Stephen Colbert the late night host? Finally, in a recent Slate piece, David Auerbach argues that people who are suspicious of technology might have a valid point. Who were the Luddites, and is it OK to be one?
Links to some of the things we discussed this week follow:
This podcast was produced by Ann Heppermann. Our intern is Lindsey Albracht.