The Culture Gabfest "Lite in August" Edition
Slate's Culture Gabfest on Wet Hot American Summer, The End of the Tour, and air conditioning.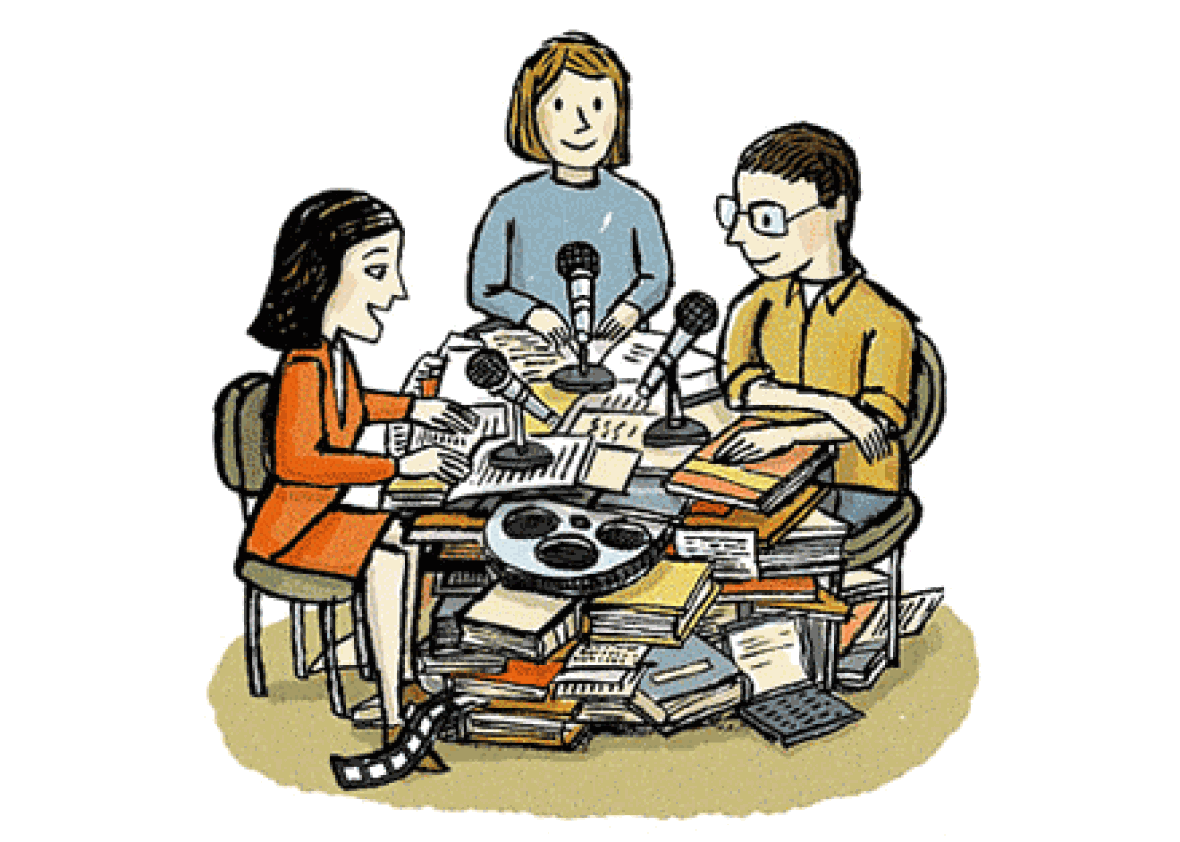 Listen to Culture Gabfest No. 360 with Stephen Metcalf, Julia Turner, and Seth Stevenson with the audio player below.
This week on Slate Plus, the critics talk about their experiences at summer camp.
On this week's Slate Culture Gabfest, the gabbers tackle the rebooted cult classic Wet Hot American Summer, which Netflix recently released as a TV show. Was it worth reviving? Next, Jessica Winter joins Seth and Julia to discuss The End of the Tour, a film about an interview between journalist David Lipsky and novelist David Foster Wallace. How accurately did it capture the experience of interviewing someone for a profile? Finally, the critics weigh in on the Great Air Conditioning Debate of 2015. Is air conditioning a wasteful indulgence and evidence of office sexism, or is it critical to public health?
This episode of Slate's Culture Gabfest is brought to you by Next Issue Media. If you want premium content and don't have time to find it, Next Issue lets you dive deeper into the world's most popular magazines anytime, anywhere, using your phone or tablet. Next Issue is offering a free trial for Culture Gabfest listeners. Go to nextissue.com/culture.
Links to some of the things we discussed this week follow:
Steve: The folk singer Laura Marling.
This podcast was produced by Ann Heppermann. Our intern is Lindsey Albracht.