The Culture Gabfest #Squadgoals Edition
Slate's Culture Gabfest on Mission Impossible: Rogue Nation, #squad, and country music for people who don't like country music.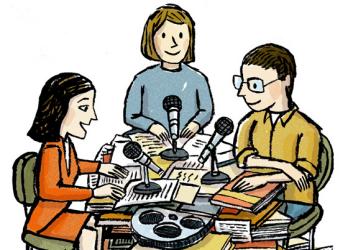 Listen to Culture Gabfest No. 359 with Stephen Metcalf, Dana Stevens, and Julia Turner with the audio player below.
This week on Slate Plus, the critics join Carl Wilson to share their favorite country music lyrics.
On this week's Slate Culture Gabfest, the gabbers discuss Mission Impossible: Rogue Nation, the fifth installment in the Tom Cruise franchise that's been around for almost 20 years. What makes this plotless movie so mesmerizing to watch? Next, Katy Waldman recently demystified the hashtags #squad and #squadgoals in Slate. Why is this the summer of #squad? Finally, Carl Wilson's recent Slate review of Kacey Musgraves' latest album explores the problem with country music for people who don't like country music. Why has the dismissal of this genre become widely acceptable?
This episode of Slate's Culture Gabfest is brought to you Braintree, which offers a best-in-class mobile checkout experience. To learn more, and for your first $50,000 in transactions fee-free, go to braintreepayments.com/culture. The Culture Gabfest is also sponsored by Volvo. Get a month's payment on Volvo and spend your summer doing the things that matter to you. Visit volvocars.com/us or test drive a Volvo at your local dealer.
Links to some of the things we discussed this week follow:
*Correction, Aug. 10, 2015: This article originally misspelled the first name of Anindo Chatterjee. (Return.)