The Culture Gabfest "Haders Gonna Hade, Hackers Gonna Hack, Gawkers Gonna Gawk" Edition
Slate's Culture Gabfest on Trainwreck, Mr. Robot, and the controversy at Gawker.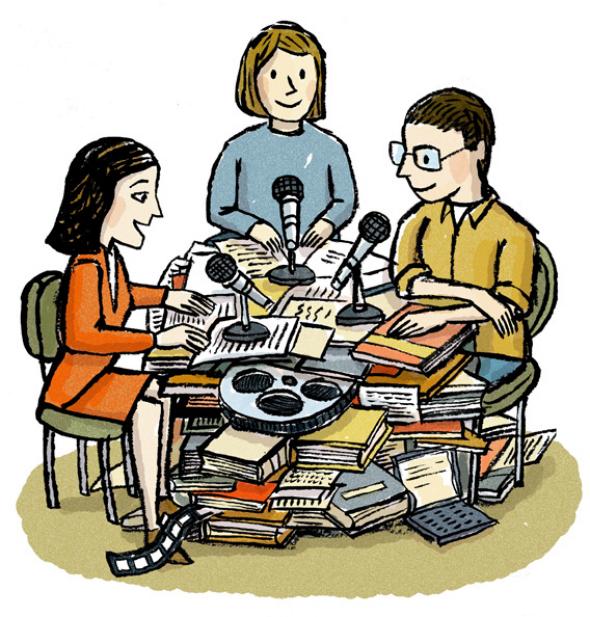 Listen to Culture Gabfest No. 357 with Stephen Metcalf, Dana Stevens, and Julia Turner with the audio player below.
Go to slate.com/cultureplus to learn more about Slate Plus and join today. This week on Slate Plus, Culture Gabfest producer Ann Heppermann hops on a mic to discuss the ways that women's voices are criticized in media. Is vocal fry a female phenomenon? This mashup she created suggests otherwise:
On this week's Slate Culture Gabfest, the gabbers discuss the Judd Apatow comedy Trainwreck, written by and starring Amy Schumer. Is Amy Schumer just another dude in a Judd Apatow movie? Next up, Mr. Robot is a cyberpunk thriller on USA. The series is visually sophisticated, but is it too politically simplistic? Finally, two Gawker editors have quit after the site's management took down a controversial post. The critics discuss journalistic ethics and Gawker's place in modern media.
Links to some of the things we discussed this week follow:
The Slate Culture Gabfest is sponsored by the Great Courses, offering engaging audio and video lectures taught by top professors. Courses like "The Every Day Gourmet: Rediscovering the Lost Art of Cooking." Right now, get up to 80 percent off the original price when you visit thegreatcourses.com/culture. The Gabfest is also sponsored by Volvo: Experience the wonder of summer. Get a month's payment on Volvo, and spend your summer doing the things that matter to you. Plus, get up to five years full coverage, including wear and tear. Go to volvocars.com/us.
Outro: "J.D. Blows Up" from the Heathers soundtrack by David Newman
This podcast was produced by Ann Heppermann. Our interns are Lindsey Albracht and Marissa Visci.