The Culture Gabfest "What a Long, Strange Trip We've Totally Ignored" Edition
Slate's Culture Gabfest on Catastrophe, the Grateful Dead's Fare Thee Well tour, and The Next Next Level.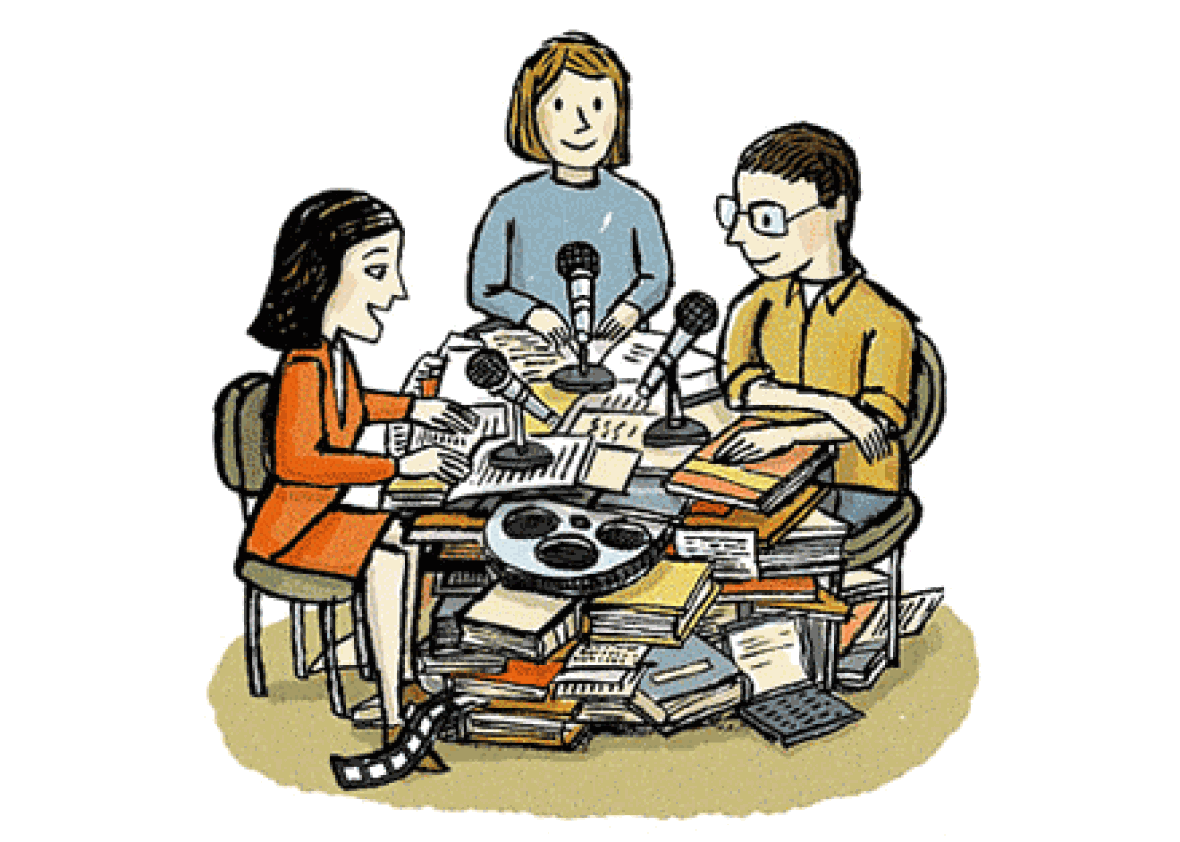 Listen to Culture Gabfest No. 356 with Stephen Metcalf, Dana Stevens, and Julia Turner with the audio player below.
This week on Slate Plus, the gabbers talk personality types and play Bird, Horse, Muffin.
On this week's Slate Culture Gabfest, the gabbers discuss the Amazon original series Catastrophe. Does the British import give in to typical sitcom pregnancy plots, or subvert them? Next, Slate deputy editor and resident Dead Head John Swansburg joins the critics to talk the Grateful Dead. Is the band's 50th anniversary tour really its last hoorah? Finally, the gabbers welcome Slate staff writer Leon Neyfakh on the show to discuss his new book, The Next Next Level, about the rapper Juiceboxxx and what makes some people strive to become artists.
Links to some of the things we discussed this week:
This week's Gabfest is sponsored by Harry's, the company that delivers excellent razors to your mailbox. Harry's starter kit is just $15 and includes a razor, 3 blades, and your choice of shave cream or foaming shave gel. Plus, enter coupon code CULTURE at checkout for $5 off the starter set. The Gabfest is also brought to you by Braintree, the payments solution used by companies like Uber, Airbnb, and LivingSocial. Get Braintree's excellent customer service and simple integration for your first $50,000 in transactions fee-free by visiting braintreepayments.com/culture. Finally, the Gabfest is sponsored by The Great Courses, which offers courses on more than 500 topics. Gabfest listeners can get eight of their best-selling courses, including "Rediscovering the Lost Art of Cooking," at up to 80 percent off, at thegreatcourses.com/culture.
This podcast was produced by Ann Heppermann. Our interns are Lindsey Albracht and Marissa Visci.