The Culture Gabfest "Badass Matriarchy" Edition
Slate's Culture Gabfest on Mad Max: Fury Road and the Mad Men finale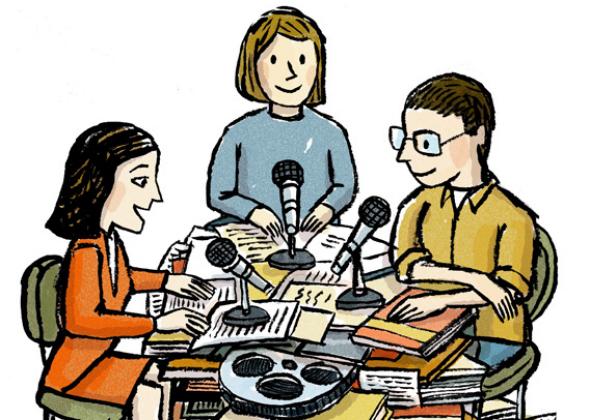 Listen to Culture Gabfest No. 348 with Stephen Metcalf, Julia Turner, and Dana Stevens with the audio player below.
This week on Slate Plus, the critics talk about their favorite road trips.
On this week's Slate Culture Gabfest, the critics discuss Mad Max: Fury Road, the fourth installment in George Miller's dystopian action series. How does it stack up against the original Mad Max films? Next, guests Jessica Winter and John Swansburg join for a special extended discussion about the Mad Men finale. Was this a satisfying ending? Now that's the show is over, what did it all mean?
Links to some of the things we discussed this week follow:
This podcast was produced by Ann Heppermann. Our intern is Lindsey Albracht.