The Culture Gabfest "New Theme Song" Edition
Slate's Culture Gabfest comes up with new theme music! Out with the old, in with the new.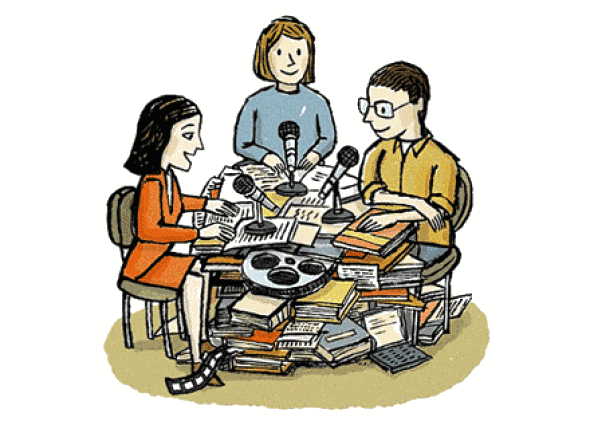 Listen to Culture Gabfest No. 328 with Stephen Metcalf, Dana Stevens, and Julia Turner with the audio player below.
This week on the Slate Culture Gabfest, we have only one topic, but it's a big one: the critics are joined by composer Nick Britell to brainstorm and compose a new theme song for the podcast.
Links to some of the things we discussed this week follow:
This podcast was produced by Ann Hepperman. Our intern is Josephine Livingstone.