The Culture Gabfest "Wolfie Is My Safe Word" Edition
Slate's Culture Gabfest on The Wolf of Wall Street, Call the Midwife, and Britney Spears' Las Vegas residency.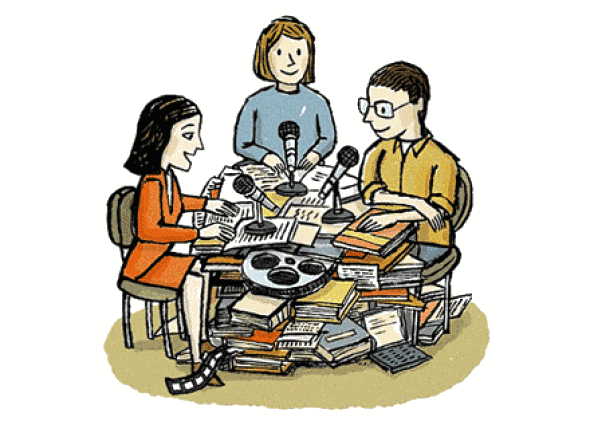 Listen to Culture Gabfest No. 276 with Stephen Metcalf, Dana Stevens, and June Thomas with the audio player below.
Culturefest is on the radio! "Gabfest Radio" combines Slate's Culture and Political Gabfests in one show—listen on Saturdays at 7 a.m. and Sundays at 6 p.m. on WNYC's AM820.
On this week's episode, the critics discuss The Wolf of Wall Street, a three-hour bacchanal of sex, drugs, and investment fraud, directed by Martin Scorsese. Starring Leonardo DiCaprio and Jonah Hill as crooked stockbrokers, the film is either a scathing critique of conspicuous consumption or a celebration of early-'90s capitalism. Next, the critics turn to Britain's latest TV export Call the Midwife, a BBC drama about 1950s midwives in London's East End, which airs on PBS on this side of the Atlantic. Can a gynocentric show about Britain's austerity years really dethrone Downton Abbey? And finally, the gabbers discuss Britney Spears' new show in Las Vegas—and why you'd be wrong to think of it as a sad second act.
Links to some of the things we discussed this week:
This podcast was produced by Ann Heppermann. Our intern is Anna Shechtman.