The Culture Gabfest, "Why All These Stupid Altruistic Urges?" Edition
Listen to Slate's show about the new Ayn Rand adaptation Atlas Shrugged Part 1, the New York Times Magazine cover story "Is Sugar Toxic?," and the Civil War blog Disunion.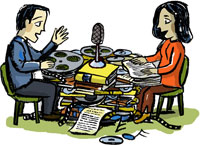 This podcast was produced by Jesse Baker. Our intern is Forrest Wickman.