Amicus: Where We Draw the Line
The Supreme Court takes up the thorny issue of racial gerrymandering. Also, a revolt is underway in the Electoral College.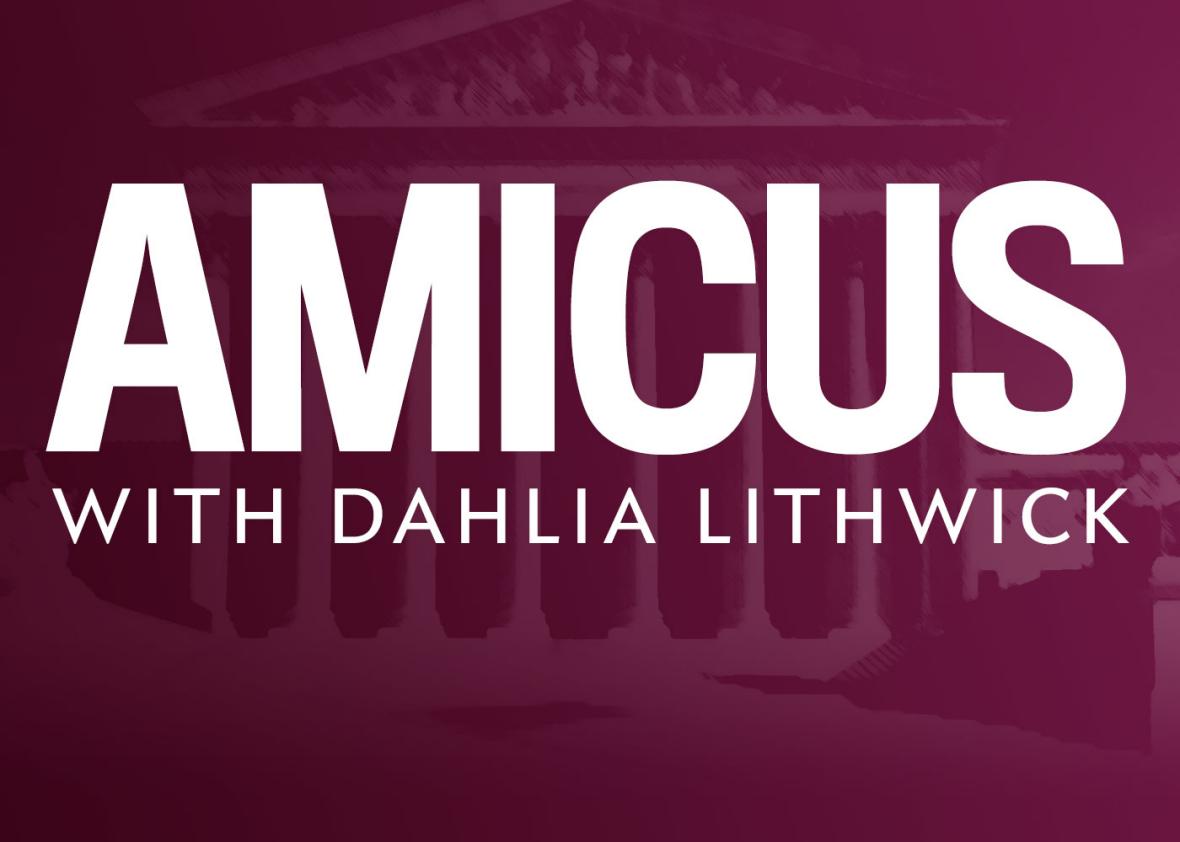 Listen to Episode 55 of Slate's Amicus:
On Monday, the Supreme Court heard arguments in McCrory v. Harris and Bethune-Hill v. Virginia Board of Elections, two challenges to Republican gerrymandering efforts that resulted in the creation of majority-minority voting districts. At issue is whether lawmakers in Virginia and North Carolina were motivated primarily by racial considerations or only secondarily so. Marc Elias, the lawyer who represented the challengers in both cases, joins us to explain why the distinction is so critical.
Transcripts of Amicus are available to Slate Plus members. Consider signing up today! Members get bonus segments, exclusive member-only podcasts, and more. Sign up for a free trial here.
Amicus is brought to you by the Great Courses Plus, a video learning service with a large library of lectures all taught by award-winning professors. Get a free month of unlimited access when you sign up at TheGreatCoursesPlus.com/amicus.
And by First Republic Bank. At First Republic, the staff takes the time to know your business and customize solutions to help you reach your goals. Visit FirstRepublic.com today to hear what their clients say about them.
Please let us know what you think of Amicus. Our email is amicus@slate.com. Follow us on Facebook here.
Podcast production by Tony Field.