The Nerdiest Room in the History of the World
Slate attends, and tweets about, every single event at Netroots Nation.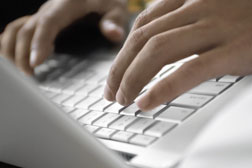 The only thing more boring than panel discussions about politics and the Internet are blog posts about panel discussions about politics and the Internet. This year's Netroots Nation conference—the congregation of bloggers and activists formerly known as YearlyKos—features "70 panels, 20 training sessions, a screening series and tons of parties and events." At any given moment, there are about 10 events going on simultaneously.
Can one person possibly see them all? Would one person want to? I intend to find out. This year, I'm dropping in on every last event at Netroots Nation in Pittsburgh and logging the experience on Twitter. The goal is to let everyone—those attending and those watching at home—know what they are (or, as the case may be, are not) missing. You can follow me here and read my most recent posts below.