Play the Slate News Quiz
With Jeopardy! superchampion Ken Jennings.

Welcome back to Slate's weekly news quiz. I'm your host, 74-time Jeopardy! winner Ken Jennings.
Every Friday I'll be testing your knowledge with 12 challenging questions on the week's news events, big and small, including happenings in science, sports, politics, and culture both high and low. The questions are multiple choice, and time is of the essence: You have 30 seconds to answer, and as the seconds tick away, the question's point-value drops from 50 all the way down to zero, so you'll want to click on your answer as fast as you possibly can. There's no penalty for an incorrect answer, so feel free to take a guess if your puny human brain fails you.
At the end of the quiz, you'll be able to compare your score with that of the average contestant, as well as to the score of a Slate staffer whom I've talked into taking the quiz on the record. This week's contestant is Slate "Crime" blogger Justin Peters.

Think you can ace my quiz and beat Peters? Good luck!





If a long-extinct Mesoamerican civilization somehow possessed the power to predict the future, then this is very likely your last day on Earth. I hope a short trivia quiz about the week's events helps pass the time as you await your doom. Of course, your score will be completely meaningless if the world ends today, but let's face it: When is a trivia quiz score not completely meaningless?
Question 1
of 12
What controversial document was passed in a referendum this week, despite criticisms that it was crafted by hard-liners and allows for future crackdowns on freedom of speech and women's rights?
Question 2
of 12
What 1980s newsmaker told reporters on Monday that, contrary to widespread speculation, he would not be joining the U.S. Senate next month?
Many in Massachusetts assumed that Gov. Deval Patrick would name Dukakis to fill John Kerry's Senate seat if President Obama names Kerry his new secretary of state.
Question 3
of 12
Last week, a Dutch carpenter named Johan Huibers unveiled a life-sized, 427-foot replica of what?
Johan's Ark contains a restaurant and movie theater in addition to animals both real (in a petting zoo) and fake (stuffed or plastic).
Question 4
of 12
House Republicans planned a vote this week on their so-called "Plan B" bill. In this scenario, what is "Plan A"?
President Obama has vowed to veto the legislation, which extends the Bush-era tax cuts for all households making less than $1 million.
Question 5
of 12
In only its second verdict in 10 years of existence, the International Criminal Court this week acquitted whom?
The court found insufficient evidence to declare Mathieu Ngudjolo Chui guilty for a 2003 massacre. Its first verdict, back in July, convicted another Congolese warlord.
Question 6
of 12
How many school shootings have there been in the United States since the 1999 Columbine massacre?
The school shooting at Sandy Hook was the 16th mass shooting in the United States this year.
Question 7
of 12
"If she has a concussion, let's see the medical report," wrote Daily Caller pundit Jim Treacher on Tuesday. Whose health excuse was he referring to?
Clinton was resting after suffering a fall last week, missing her scheduled testimony before a joint congressional committee, and provoking conservative skepticism.
Question 8
of 12
Norman Woodland, who died Sunday in New Jersey, was best known for what invention, which he first doodled in the sand of a Miami beach in the late 1940s?
Question 9
of 12
Biologist Phil Torres announced the discovery this week of a Peruvian spider that confuses predators how?
The Amazonian spider uses forest debris to construct a much larger and scarier-looking fake spider to share its web.
Question 10
of 12
On Wednesday, Park Geun-Hye became the first woman ever to do what?
The new president-elect is the daughter of Park Chung-Hee, dictator of South Korea from 1961 to 1979.
Question 11
of 12
Which of these is true of about 62 percent of America's 31,000 annual gun deaths?
Question 12
of 12
Being interviewed this week, former Italian prime minister Silvio Berlusconi said that 49 years was "a little excessive." What was he referring to?
Berlusconi announced this week that he is engaged to 27-year-old former showgirl Francesca Pascale, founding member of a fan club called "Silvio, We Miss You."
You got 8 out of 12 answers correct in 20 minutes 30 seconds.

Answer quickly to earn more points!
December 21, 2012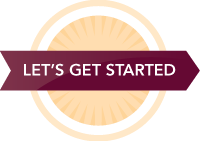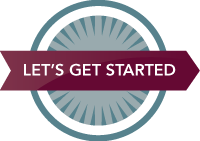 The Egyptian constitution


The U.N. Internet treaty


The Syrian cease-fire


The Instagram terms of service


Peter Ueberroth


Oliver North


Michael Dukakis


Tone Loc


The Loch Ness Monster


The Statue of Liberty


The Great Hall at Hogwarts


Noah's Ark


Fiscal cliff negotiations


The Defense of Marriage Act


Filibuster reform


The Mayan apocalypse


A Sudanese warlord


A Congolese militia leader


A Honduran general


A Libyan intelligence chief


11


15


21


31


Susan Rice, who dropped her secretary of state bid


Kate Middleton, hospitalized for morning sickness


Hillary Clinton, unavailable for testimony on Benghazi


Lindsay Lohan, who missed a traffic hearing


Bubble-wrap


The bikini


The Slinky


The bar code


By building decoys of itself out of leaves


By mimicking the sound of snakes


By "hypnotizing" them with its web


By making them watch David Lynch films


Row across the Pacific Ocean


Win the presidency of South Korea


Earn a 10th-degree judo black belt


Be ordained as an Anglican bishop


They are accidents


They are suicides


The victims are under 25


The guns were owned illegally


The prison sentence he faces


His age gap with his new fiancee


His People of Freedom party's time in power


The running time of The Hobbit




Average
0 points


You
0 points



Justin Peters
Slate "Crime" Blogger
0 points


Quiz Template by Chris Kirk and Andrew Morgan