Play the Slate News Quiz
With Jeopardy! superchampion Ken Jennings.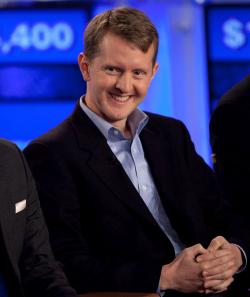 Welcome back to Slate's weekly news quiz. I'm your host, 74-time Jeopardy! winner Ken Jennings.
Every Friday I'll be testing your knowledge with 12 challenging questions on the week's news events, big and small, including happenings in science, sports, politics, and culture both high and low. The questions are multiple-choice, and time is of the essence: You have 30 seconds to answer, and as the seconds tick away, the question's point value drops from 50 all the way down to zero, so you'll want to click on your answer as fast as you possibly can. There's no penalty for an incorrect answer, so feel free to take a guess if your puny human brain fails you.
At the end of the quiz, you'll be able to compare your score with that of the average contestant, as well as to the score of a Slate staffer whom I've talked into taking the quiz on the record. This week's contestant is Slate senior editor Dan Kois, editor of the Slate Book Review.
Think you can ace my quiz and beat Kois? Good luck!





At the end of a week when "Gangnam Style" dethroned Justin Bieber's "Baby" as the most-watched YouTube video of all time, we present another wildly popular Internet tradition: the Slate News Quiz. In fact, I'd like to get this week's quiz up to 803,761,000 hits as well, so please tell your friends.
Question 1
of 12
On Wednesday, the White House rolled out a new hashtag asking supporters to take to Twitter in support of what?
The hashtag #My2K refers to the $2,000 tax hike an average middle-class family will experience should all the Bush-era tax cuts expire as part of the "fiscal cliff" at the end of the year.
Question 2
of 12
What can a tiny jellyfish called Turritopsis dohrnii do that earned it a 6,500-word profile in the New York Times Magazine this week?
The so-called "Benjamin Button jellyfish" can transform itself back into a polyp and is thought to be potentially immortal.
Question 3
of 12
Mexican president Felipe Calderón called a news conference last week to announce his plan to remove what two words from Mexico's official name?
The country is officially the Estados Unidos Mexicanos. "Mexico doesn't need a name that emulates another country and that no one uses on a daily basis," said Calderón.
Question 4
of 12
According to new government statistics released a week ago, what country has seen a skyrocketing suicide rate, with a 50 percent increase in attempts over the past three years?
Before its economic crisis began, Greece had the lowest suicide rate in the European Union.
Question 5
of 12
What surprising fate has befallen Sandy Island, in the Coral Sea between Australia and New Caledonia?
An Australian science ship has sailed right through where Sandy Island was supposed to be. The island is now believed to be a cartographic error that's remained on maps for 140 years.
Question 6
of 12
Where were confidential Long Island police documents—including a Mitt Romney motorcade route—discovered last week?
Question 7
of 12
Who went on strike Wednesday in solidarity with the protestors in Tahrir Square?
The judges went on strike in protest of President Mohamed Morsi's edict last Thursday giving him near-absolute power.
Question 8
of 12
A new international study of 508 chimps and orangutans has revealed that apes, like many humans, may have what?
Like most humans, the apes studied were found to be happier at the beginning and end of their life than they are in between.
Question 9
of 12
Which of these groups from this week's headlines has the oldest average age?
The Stones, whose 50th anniversary tour kicked off in London last Sunday, are over 68 1/2, on average. The runners-up, the Supreme Court justices, have an average age of just under 67.
Question 10
of 12
There was international concern Tuesday about new activity at the Sohae Satellite Launching Station. What happens at Sohae?
Question 11
of 12
Who told an interviewer this week, "You've had some people discussing impure thoughts on national television"?
Norquist was referring to Republican lawmakers hedging on the no-higher-taxes pledge they signed when elected.
Question 12
of 12
The Taiwanese government has refused to register a new political party supporting free health care for what unusual reason?
The NBA star has not endorsed the fledgling Jeremy Lin Party, which will not be appearing on Taiwanese ballots anytime soon.
You got 8 out of 12 answers correct in 20 minutes 30 seconds.

Answer quickly to earn more points!
November 30, 2012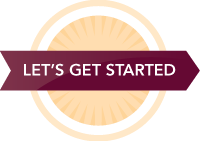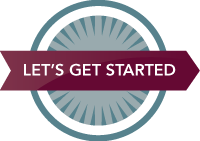 Immigration reform


Filibuster reform


Middle-class tax cuts


Liz & Dick


Age in reverse


Survive in a vacuum


Think as a hive-mind


Metabolize toxic waste


"Federal Republic"


"United States"


"Liberal Democratic"


"With Chipotle"


Egypt


China


Argentina


Greece


It's infested with guinea pigs


It's been claimed by Norway


Its sand has turned purple


It has disappeared


In Macy's parade confetti


On Powerball tickets


Filling Hurricane Sandy sandbags


As Law & Order props


Egyptian judges


Bangladeshi garment workers


Tibetan students


Madrid sanitation workers


Cellulite


Midlife crises


Favorite colors


"Bromances"


The Israeli Cabinet


The CEOs of S&P 500 companies


The U.S. Supreme Court


The Rolling Stones


Chinese spy satellite launches


North Korean missile tests


Iranian nuclear enrichment


Gazan rocket launches


Tampa socialite Jill Kelley


Two and a Half Men star Angus T. Jones


Anti-tax activist Grover Norquist


Fox News skeptic Tom Ricks


The party's candidate is a heroic dog


The party's founders wear pirate costumes


The party is named after Jeremy Lin


The party's platform endorses demon worship




Average
0 points


You
0 points


Dan Kois
Slate senior editor
0 points


Quiz Template by Chris Kirk and Andrew Morgan