Play the Slate News Quiz
With Jeopardy! superchampion Ken Jennings.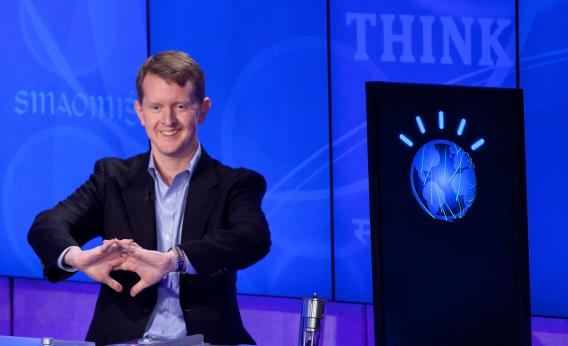 Welcome back to Slate's weekly news quiz. I'm your host, 74-time Jeopardy! winner Ken Jennings.
Every Friday I'll be testing your knowledge with 12 challenging questions on the week's news events, big and small, including happenings in science, sports, politics, and culture both high and low. The questions are multiple-choice, and time is of the essence: You have 30 seconds to answer, and as the seconds tick away, the question's point value drops from 50 all the way down to zero, so you'll want to click on your answer as fast as you possibly can. There's no penalty for an incorrect answer, so feel free to take a guess if your puny human brain fails you.
At the end of the quiz, you'll be able to compare your score with that of the average contestant, as well as to the score of a Slate staffer whom I've talked into taking the quiz on the record. This week's contestant is Slate staff writer Will Oremus.

Think you can ace my quiz and beat Oremus? Good luck!




Because I have to write a weekly quiz about the news, I'm probably the only person in America who thinks the 2012 election season was too short. But somehow, from next week on, I'm going to have to get by without the endless material provided by the political campaigns. Take a nostalgic moment to remember binders full of women, "You didn't build that," Obamaloney, Romnesia, Joe Biden at biker bars, Clint's chair, the Donald's hair, and all the rest. Good times!
Question 1
of 12
Barack Obama won California, Massachusetts, Michigan, and New Hampshire on election night. Those are the four states in which ...
Question 2
of 12
Which of these is not a milestone for women elected to Congress this week?
Warren's disputed Cherokee ancestry aside, many Native Americans have served in the Senate over the years, most recently Colorado's Ben Nighthorse Campbell.
Question 3
of 12
Mohammed Rafeh, a popular TV soap actor, and Mohammed Osama al-Laham, brother of the national parliament speaker, were both shot by gunmen this week in what city?
Both were prominent supporters of President Bashar Assad and were targeted by anti-government forces.
Question 4
of 12
Barack Obama became the third consecutive two-term president this week. When was the last time there were three consecutive two-term presidents?
This is only the second time it's happened in the history of the Republic.
Question 5
of 12
Last week, Apple partially disabled its digital assistant Siri so it will no longer help users in China find what?
Beijing news outlets protested loudly last week when it was revealed that Siri's new Mandarin-speaking functionality could point users to brothels and escort services.
Question 6
of 12
Which of these Election Day numbers was 1 percent higher than it was in 2008, a crucial edge for the Obama campaign?
Half of all eligible Hispanic voters voted, making up 10 percent of the electorate, up from 9 percent in 2008.
Question 7
of 12
Lines stretching 6 miles or more were reported this week where?
Question 8
of 12
After Mitt Romney conceded, the media reported that Obama placed his first phone call following re-election to whom?
The call was not to Hillary, who hates 3 a.m. phone calls.
Question 9
of 12
A Polish firm is in trouble with the Catholic Church for using topless models to sell what?
Zbigniew Lindner, the firm's owner, told Reuters that he wanted to show "the beauty of Polish girls and the beauty of our coffins."
Question 10
of 12
Where did 100,000 protesters march on Wednesday, chanting, "Fight! They're drinking our blood!"?
The slogan protested unpopular austerity measures passed by the Greek parliament.
Question 11
of 12
Amid allegations of corruption and womanizing, Anatoly Serdyukov was fired Tuesday from what position?
Question 12
of 12
For the first time ever, Puerto Ricans voted on Election Day in favor of what?
You got 8 out of 12 answers correct in 20 minutes 30 seconds.

Answer quickly to earn more points!
November 8, 2012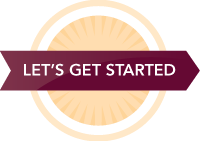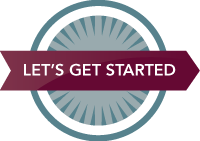 Unemployment is worst


Voter ID laws were struck down


Gay marriage was on the ballot


Mitt Romney owns homes


Mazie Hirono of Hawaii, first Asian-American woman senator


Tammy Baldwin of Wisconsin, first openly gay senator


Tulsi Gabbard of Hawaii, first Hindu-American in Congress


Elizabeth Warren of Massachusetts, first Native American senator


Damascus


Baghdad


Kabul


Beirut


Jefferson, Madison, Monroe


Pierce, Buchanan, Lincoln


Roosevelt, Taft, Wilson


Kennedy, Johnson, Nixon


Abortion clinics


Drugs


Prostitutes


Samsung phone stores


African-American turnout


Overall voter turnout


Latino turnout


Diane Sawyer's blood alcohol level


Polling places in Florida


Gas stations in northern New Jersey


Apple Stores, for the iPad Mini release


Border crossings between Turkey and Syria


David Axelrod


Bill Clinton


Benjamin Netanyahu


Nate Silver


Organ donation


Bibles


Pet food


Coffins


Athens


Delhi


Idaho


Transylvania


CEO of Instagram


Defense minister of Russia


Chairman of the 2014 Winter Olympics


The premier of Ukraine


Statehood


Independence


Drug legalization


West Side Story




Average
0 points


You
0 points



Will Oremus
Slate staff writer
0 points


Quiz Template by Chris Kirk and Andrew Morgan
Correction, Nov. 9, 2012: This quiz had two factually correct choices to Question 6 regarding voter turnout but accepted only one as correct. One of the choices has been modified so there is only one correct answer. Will Oremus has been allotted 40 additional points because he selected the other choice.