Play the Slate News Quiz
With Jeopardy! superchampion Ken Jennings.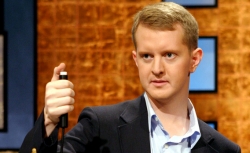 Welcome back to Slate's weekly news quiz. I'm your host, 74-time Jeopardy! winner Ken Jennings.
Every Friday I'll be testing your knowledge with 12 challenging questions on the week's news events, big and small, including happenings in science, sports, politics, and culture both high and low. The questions are multiple-choice, and time is of the essence: You have 30 seconds to answer, and as the seconds tick away, the question's point value drops from 50 all the way down to zero, so you'll want to click on your answer as fast as you possibly can. There's no penalty for an incorrect answer, so feel free to take a guess if your puny human brain fails you.
At the end of the quiz, you'll be able to compare your score with that of the average contestant, as well as to the score of a Slate staffer whom I've talked into taking the quiz on the record. This week's contestant is Slate Group Editor-in-Chief Jacob Weisberg.

Think you can ace my quiz and beat Weisberg? Good luck!




If you were watching the news this week to become a better-informed citizen of the world, then good for you. If you just wanted the thrill of seeing morning-show hosts and local news anchors say the words Pussy Riot, that's OK too. Either way, you're sure to do well on this week's installment of the quiz.
Question 1
of 12
What was the "ChemCam" laser used for on Sunday, for the first time ever?
The laser, mounted on NASA's Curiosity rover, will let scientists analyze the chemistry of the Martian surface.
Question 2
of 12
Controversial Missouri Senate candidate Todd Akin currently serves on the House committee overseeing which of these?
Representative Akin has served on the Committee on Science, Space, and Technology in the last two Congresses.
Question 3
of 12
Tennis star Maria Sharapova announced what cleverly named new business venture this week?
The Sugarpova line will include lemon-lime tennis (gum)balls, gummy shoes, purses, and lips.
Question 4
of 12
Ecuadorian President Rafael Correa this week called on Britain to retract a "rude, impertinent, and unacceptable" remark. What issue caused this diplomatic dust-up?
Correa was offended when British officials suggested that they could enter the Ecuadorian embassy in London to arrest Assange.
Question 5
of 12
This summer, East Texas has been the epicenter for the largest outbreak of what ever seen in the United States?
More than 1,100 cases have been reported to the CDC so far, with more than half of the reports coming from the Lone Star State.
Question 6
of 12
According to a new budget report, the U.S. Post Office wasted $1.2 million last year on what initiative?
The Postal Service printed a billion of the stamps, more than two-thirds of which never sold.
Question 7
of 12
According to organizers, which of these has the potential to cancel or delay next week's Republican National Convention?
Question 8
of 12
Kanzi, a bonobo ape at the University of Haifa in Israel, has surprised scientists with his remarkable ability to make 165 different what?
Question 9
of 12
Oklahoma high school senior Kaitlin Nootbaar has been denied her diploma for using what word in her valedictory speech?
Nootbaar says she was quoting the Twilight series. Her principal has said that her diploma will be withheld until she apologizes to the school board.
Question 10
of 12
Meles Zenawi died of a sudden infection on Monday after serving for 21 years in what position?
Question 11
of 12
According to a new study on U.S. eating habits, what do Americans do with 40 percent of their food every year?
The Natural Resources Defense Council notes that 25 million people could be fed per year if waste was reduced just 15 percent.
Question 12
of 12
Last week, the crew of Air France Flight 562 from Paris to Beirut made the unusual request that passengers do what?
The plane was diverted to Damascus, where sanctions made refueling difficult. Passengers rounded up over 17,000 Euros.
You got 8 out of 12 answers correct in 20 minutes 30 seconds.

Answer quickly to earn more points!
























































































































































































































































































































































































































































































































































































































Week of August 24, 2012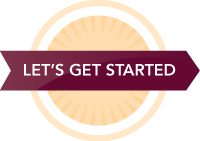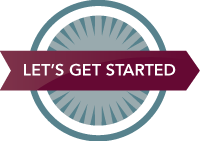 Vaporizing rocks on Mars


Performing brain surgery


Umpiring a baseball game


Cutting Miley Cyrus' hair


Education


Science


Ethics


Health


A candy company, Sugarpova


A health spa, Saunapova


A shampoo and conditioner line, Showerpova


A Middle Eastern restaurant, Shawarmapova


An oil embargo


Cruise ship visits to the Galapagos


An anthem mix-up at the recent Olympics


Julian Assange's asylum


Swine flu


Gang violence


Crop circles


West Nile virus


Letters to Santa


The Simpsons commemorative stamps


Segway mail delivery


Personalized ZIP codes


The Todd Akin controversy


Elevated terror alert levels


Tropical Storm Isaac


A stubborn gang of Ron Paul supporters playing "hacky sack" out front


Words


Paintings


Stone Age tools


Delicious summer recipes


Evolution


Hell


Islam


YOLO


Prime Minister of Ethiopia


Director of UNICEF


President of Lebanon


CEO of Saudi Aramco


Buy it pre-packaged


Overcook it


Eat it alone


Throw it away


"Like" the pilot on Facebook


Wear blindfolds


Help officiate a wedding


Chip in for fuel




Average
0 points


You
0 points



Jacob Weisberg
Slate Group editor-in-chief
0 points


Quiz Template by Chris Kirk and Andrew Morgan