The Reading List
Stories we liked from around the Web for the week of Dec. 14.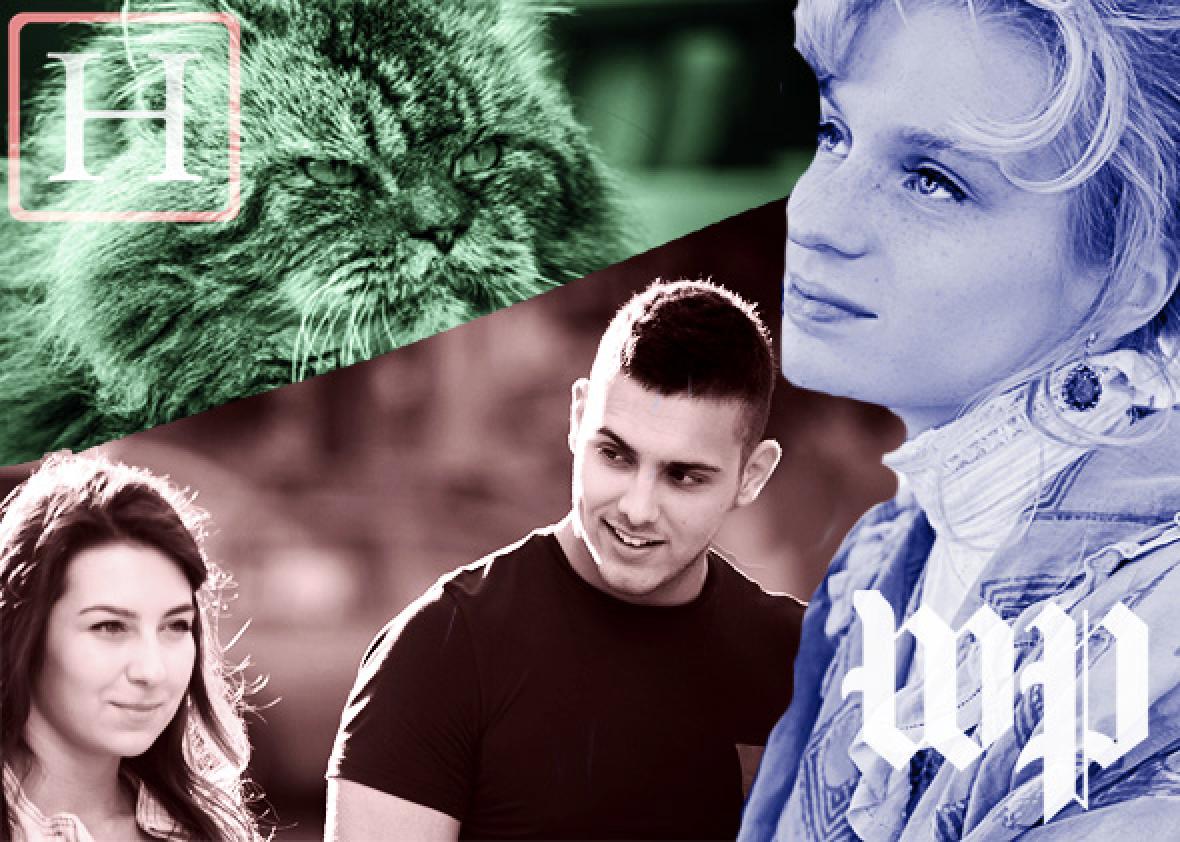 Reading List is a curated list of great pieces from around the Web from Slate editors and writers, just for Slate Plus members. Here are our favorite stories for the week of Dec. 14:
"What I Learned From Putting All of My Crushes Into a Secret Facebook Group" by Fran Hoepfner, Cosmopolitan
The writer of this piece, as its title suggests, made a secret Facebook group and put 15 of her crushes in it. Amazingly, they all happily joined! She screenshots the wonderful things that transpire in the group, writing messages like "Hope it was a nice weekend for my crushes" and posting cute polls for the group members to take. After this piece, how could you not crush her back? —Heather Schwedel, copy editor
"The Divorce Colony" by April White, Atavist magazine
In the late 1890s, South Dakota was the go-to destination … for people (mostly wealthy) seeking divorces. The story of Baroness Margaret Laura De Stuers, who moved to Sioux Falls seeking a split from her Dutch husband, provides a colorful, fast-paced narrative illustrating just how difficult it was to get a divorce when you were a woman in the 19th century. —Megan Wiegand, copy chief
"The Nostalgic Comfort of Normcore Dining" by Alexis Swerdloff, Grub Street
I was very happy to see Via Emilia—a reliable Italian place in the 20s—on the map in this essay about New York's "normcore" restaurants, meaning restaurants that have no buzz or cool factor or waiting list but that are, nonetheless, good. —Julia Turner, editor in chief
"An Unbelievable Story of Rape" by Ken Armstrong and T. Christian Miller, the Marshall Project and ProPublica
The most important article I read this week. An intricately told yet disturbing story about a young woman who is raped, doubted, pressured by police to recant her story, then finally redeemed when her rapist is caught by a relentless detective in another state. It's a powerful examination of how police and society should treat rape victims. —Faith Smith, executive producer, live programming
—"Every bit of this story about ultra-long-lived cats (38 years!) is delightfully bananas," says David Plotz.
—Scientists found some good news in this week's congressional budget deal. To understand how the deal benefits the National Institutes of Health, NASA, the National Oceanic and Atmospheric Administration, and other agencies, Laura Helmuth points to "great coverage" by Jeff Mervis of Science.
—The nirvana fallacy: "One of the most useful phrases I've come across recently," says Jordan Weissmann.