What Twitter Pundits Are Saying About Today's Primary Results
Check out the instant spin room.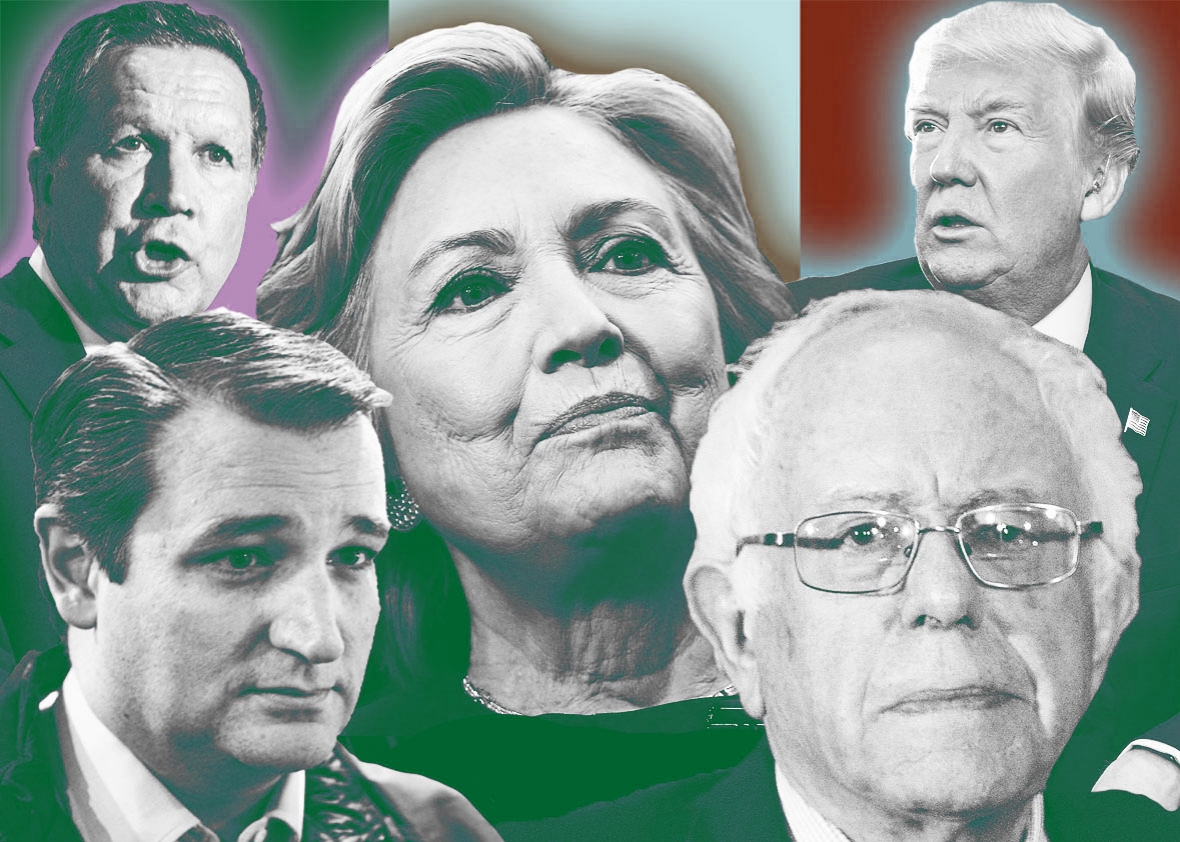 It's Super Tuesday again! Sort of. Today voters in five Northeastern states—Connecticut, Delaware, Maryland, Pennsylvania, and Rhode Island—are voting to decide their party's presidential nominees. Up for grabs are 384 Democratic delegates and 172 Republican delegates. Hillary Clinton, who is polling comfortably in Maryland and Pennsylvania, is expected to widen her delegate lead over Bernie Sanders.
Among Republicans, Donald Trump is expected to win all contests, but the question is whether John Kasich and Ted Cruz will be able to pick off enough delegates to make it harder for him to reach the minimum he needs to prevent a contested convention. Pundits and politicos will be watching closely to find out. Below are their live tweets, drawn from a list of top accounts curated by Slate. Those who lean left are on the left; those who lean right are on the right. Enjoy the instant spin!