The Instant Spin Room
What Twitter's smartest liberals and conservatives are saying about the GOP debates.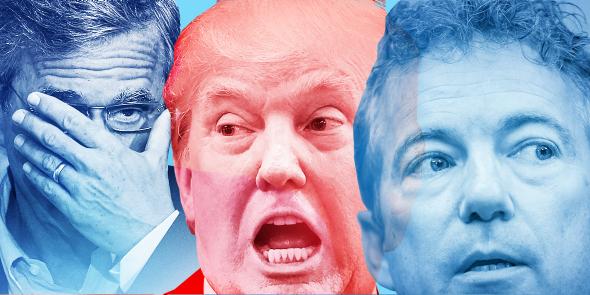 Thursday night, the expansive field of Republican presidential hopefuls will go head-to-head-to-head-to-head in two debates. The 9 p.m. prime-time debate will include a swath of current and former Republican governors and senators, an Evangelical darling and insanely impressive brain surgeon, as well as real estate mogul Donald Trump, who is currently leading in the polls. An earlier 5 p.m. debate will include seven candidates who didn't make the prime-time cut. Commentators from both sides of the political divide will congregate online to spin, nitpick, and mock the debaters (and each other).
Below are live tweets from top pundits and politicos. On the left-hand side of the screen you'll see the liberal tweets. On the right-hand side you'll get the conservative ones. Watch the snarkfest ensue in real time!