"Victory for Gun Owners!"
Who gloated the most when the gun-control amendments failed?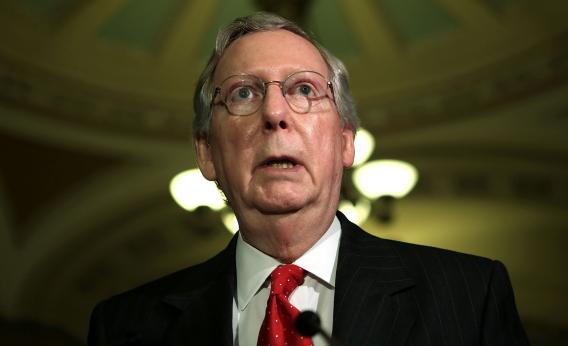 In the aftermath of those votes, gun control advocates (including former Rep. Gabrielle Giffords and Mayor Michael Bloomberg) were outraged. By contrast, gun-rights-backing politicians and pundits, as well as the NRA, were exuberant. We've collected the biggest gloats about the failed gun control legislation below.
The following was posted on Sen. Mitch McConnell's official "McConnell for Senate" Facebook page, along with the message "We love the memes you send us! Keep them coming!"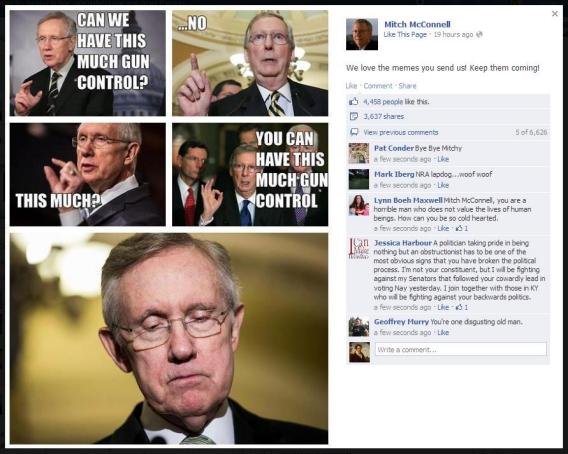 President Obama wanted 3 things on gun control -- to ban assault weapons, limit magazine sizes, and expand background checks. He lost all 3.

— Lindsey Graham (@GrahamBlog) April 18, 2013
Politicians' expanded gun control effort fails in the Senate today. Count this a victory for the 2nd Amendment and law-abiding citizens.

— Sarah Palin (@SarahPalinUSA) April 17, 2013
The Manchin-Toomey Amendment has failed -- proud to defend law-abiding Americans' #2ndAmdt rights.

— Richard Burr (@SenatorBurr) April 17, 2013
Under Manchin-Toomey, thousands of law-abiding Alaskans would have had to buy a plane ticket to buy a gun.

— Sen. Lisa Murkowski (@lisamurkowski) April 17, 2013
TODAY IN SLATE
Technocracy
Forget Oculus Rift
This $25 cardboard box turns your phone into an incredibly fun virtual reality experience.