"Haitian Devil, Go to Your Country"
The heartbreaking plight of Haitian refugees, caught between a country that doesn't want them and one that can't support them.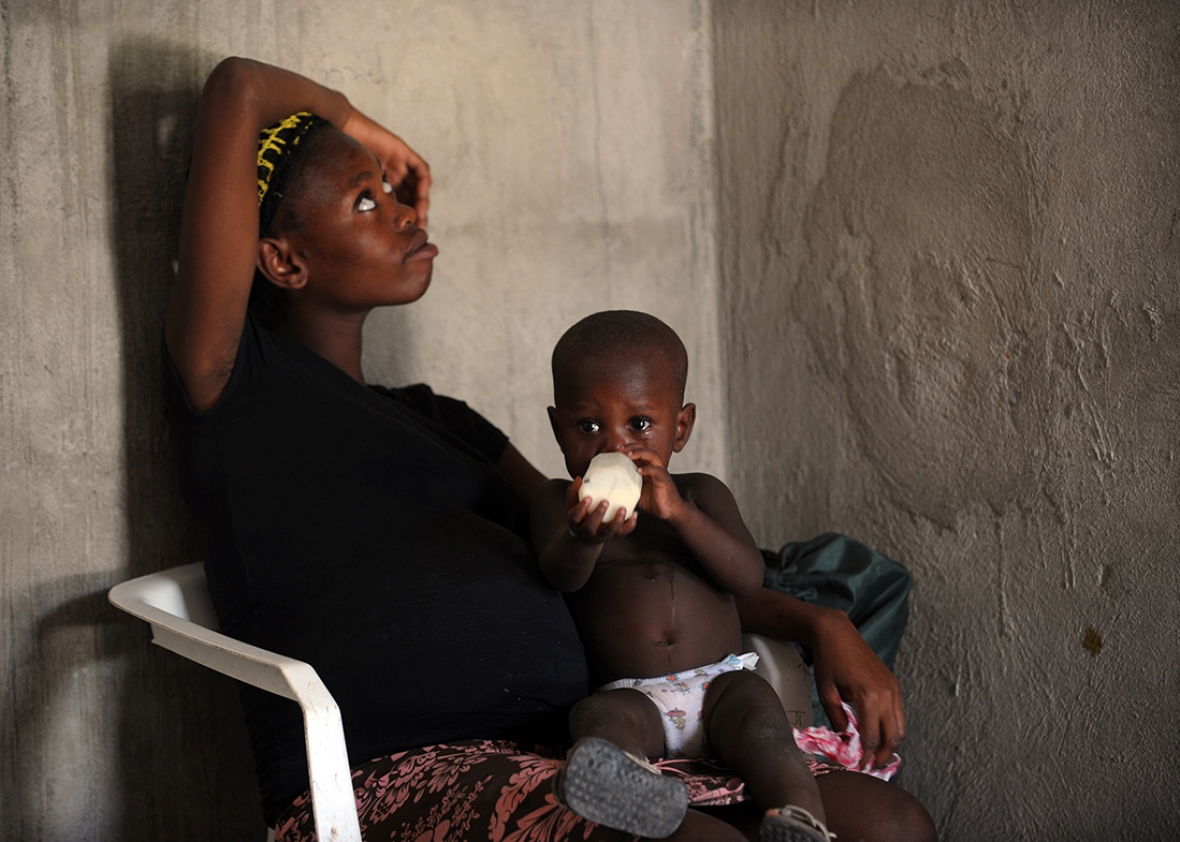 FOND PARISIEN, Haiti—André Joseph recalls that his crops were almost ready to harvest the night a group of men armed with guns attacked his home in Neiba, in the southwestern Dominican Republic, driving him and his family out into the fields. Life in Neiba wasn't always easy for Joseph—he remembers waking up at 5 a.m. for 14-hour days in the fields—but 40 years after arriving in the Dominican Republic, he had built a life and a comfortable home for his wife and 15-year-old son. All that disappeared that night, about one month ago. After camping out at a neighboring farm, he appealed to the police to help him regain his home. Instead, they put him on a bus to Haiti, the country where he was born but hadn't seen since he was 12 years old. "I lost 40 years of work just because I'm not Dominican," he says.
I spoke with Joseph on a recent Friday afternoon in a converted schoolhouse in Fond Parisien, 8 miles from the Dominican border, where he is living with about 50 other recent arrivals in Haiti, including dozens of children born on the other side of the border. Conditions at the school are grim. A few of the residents have thin mattresses, but many sleep on the ground. On the day I visited, an infant slept wrapped in a dirty blanket on the schoolroom floor, and a woman hung laundry from cactus growing behind the schoolhouse. Local religious groups provide food, but some days there's none available.
The residents at Fond Parisien are among the roughly 40,000 Haitians that the Dominican government estimates have left the country in recent months. The Dominican government says they've left voluntarily, though no one I talked to at the camp believes they had any choice in the matter. More than half a million Haitians live in the comparatively prosperous Dominican Republic, usually working low-wage jobs in agriculture and construction, but they have also often been subject to discrimination and marginalization. Most were never formally registered with the Dominican authorities but in many cases have long established lives in the country, had children there, and consider themselves Dominican. The authorities now see things otherwise, and as bad as conditions are at the makeshift camp today, a dire refugee crisis looms.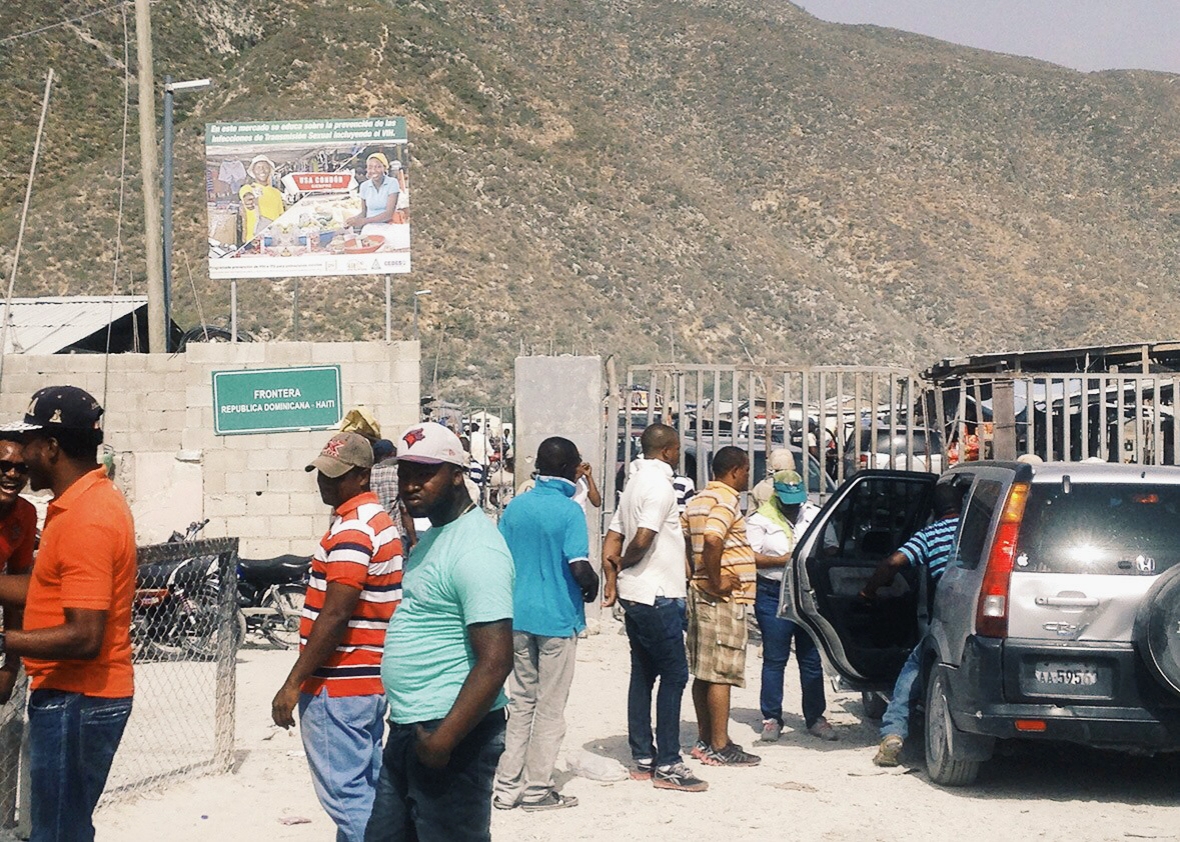 Haiti and the Dominican Republic share both the island of Hispaniola and a painful and controversial history. Haiti occupied its eastern neighbor for a number of years after decolonization in the 19th century. In the 1930s, Dominican dictator Rafael Trujillo ordered the mass killing of Haitian workers living in the border region. Known as the Parsley Massacre because Trujillo's soldiers would test whether victims could pronounce the Spanish word for parsley, perejil, which is difficult to say for Creole-speaking Haitians, the number of people killed is still disputed but may have been in the tens of thousands.
Deportations have been common in recent years—the community surrounding the school at Fond Parisien dates back to a previous wave of expulsions in 2004. "Every time the Dominican Republic expels people they end up here," says Dieudonné Bien-Aimé, director of communications and advocacy at Jesuit Migrant Services of Haiti, which has been providing aid to the deportees in the area. He dates the current phase of the crisis to 2013, when the Dominican high court issued a ruling retroactively removing citizenship from anyone born to non-Dominican parents since 1929.
In 2014, Dominican President Danilo Medina passed a law giving unregistered Haitians until June 17 of this year to officially become residents. Those who applied would theoretically be given a 45-day grace period to complete the process. But, as a Human Rights Watch report released earlier this month put it, "the law has been fraught with design and implementation flaws that have thwarted the re-nationalization process."
"What makes this time different is that there really is a plan for mass deportations," says Nicole Phillips, an attorney with the U.S.-based Institute for Justice and Democracy in Haiti, or IJDH. Phillips says that the registration procedure, adopted in response to international criticism, actually gives the Dominican government the legal framework to deport people. Most Haitians who moved to the Dominican Republic never registered. Now, there's a process for them to do so, but one so restrictive and flawed that many if not most will not be able to take advantage of it—and will be identified for deportation in the process.
Velda Charles, 32, says she had applied for regularization and was awaiting the completion of the process when she was arrested in late June in Barahona, where she had lived since 1996. "The police told me to get in a car and dropped me at the border," she recalls. She left behind two children, one 13 and one 8, with her husband, a Dominican citizen. Asked if she wants them to join her, she says, "I would like them to stay in the Dominican but would like to be able to visit them." She hopes to complete her registration process, brandishing a laminated card given to her on the other side of the border, but she worries about her children, noting that they were "never given birth certificates—just hospital papers."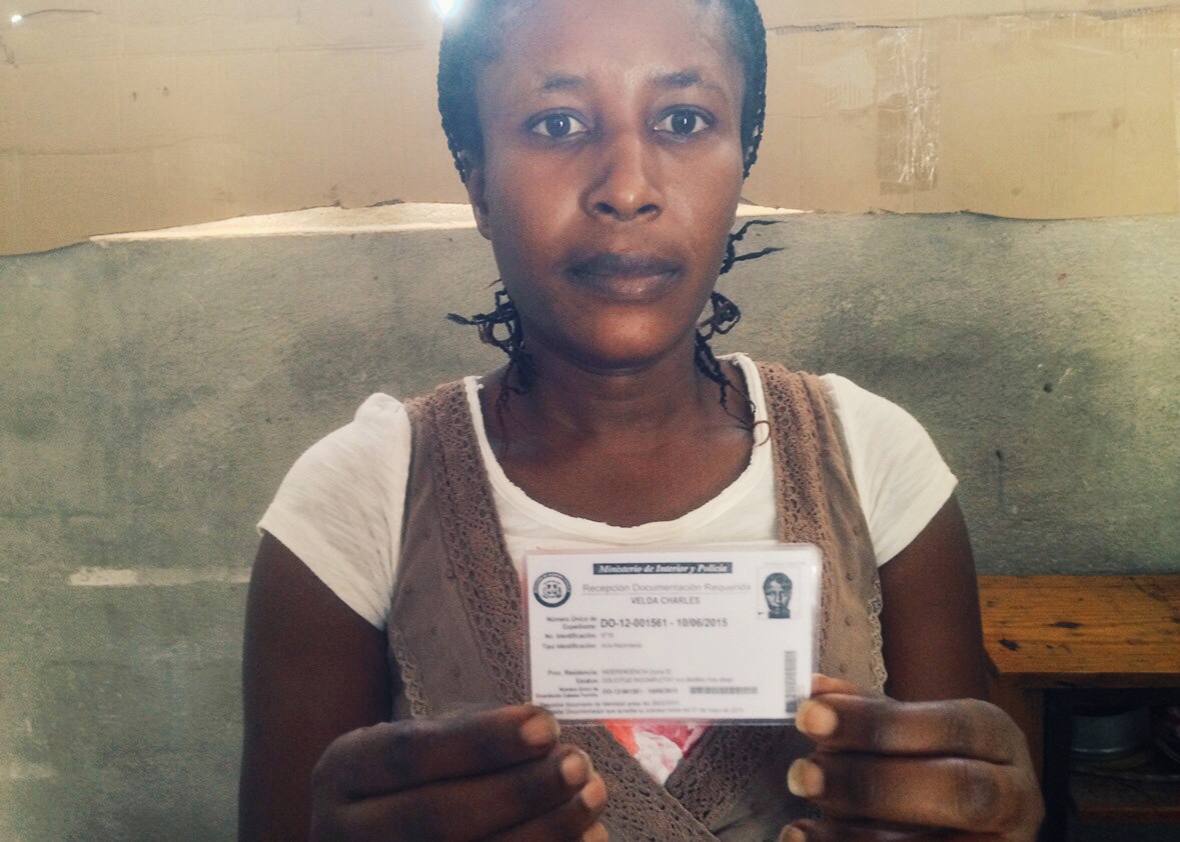 Officially, the government is not due to start deporting people—both those who had their citizenship removed by the 2013 court decision and people who had never registered at all—until August. But human rights groups say many people are being picked up and left at the border on an ad hoc basis, and others are fleeing an uptick in anti-Haitian discrimination and violence like the attack on Joseph's house.
None of those I spoke with in Fond Parisien said they had chosen to come to Haiti. Most had few friends or relatives in the country they had left behind years before and, in any case, no means of reaching them. Rose Hyppolite, 52, from near the Dominican capital, Santo Domingo, remembers, "I was working with three other friends, and the police came and put us in a car. I asked them what was going on, and they said, 'Haitian devil, go to your country.' "
"I was working in the harvest, and they came and took me and my wife," says Therelus Mettelus, 38. He recalls years of discrimination on the job in the Dominican Republic, including being fired from a construction job after injuring his hand. "They make you work, and they never pay you," he says. As for his present circumstances, he says, "It's not comfortable here, and it's a lot of people in one little room, but on the other hand, we feel safer here."
On the day I visited the camp, an Al-Jazeera camera crew was on the scene to document its squalid conditions, and Michelet Nestor, a candidate in Haiti's upcoming election, was on hand to decry the Dominican government for the expulsions and his own for allowing the Dominicans to carry them out. "I am heartbroken as a Haitian citizen to see my brothers and sisters living in these conditions," he told me as members of his security team passed out ice pops to an eager crowd of children. "They don't even have a place to stay. They don't even have beds. These people are starving. As a family man, I'm very hurt."
While conditions are already bad, the situation will get much worse if the Dominican government follows through on its threat later this month to start deporting Haitians and Dominicans of Haitian descent en masse to a desperately poor country still coping with the thousands of people displaced internally by the 2010 earthquake. Months ago, the Haitian government pledged to build a new relocation camp between Fond Parisien and Malpasse for the new arrivals, but at the time I visited, there was little at the site other than a sign.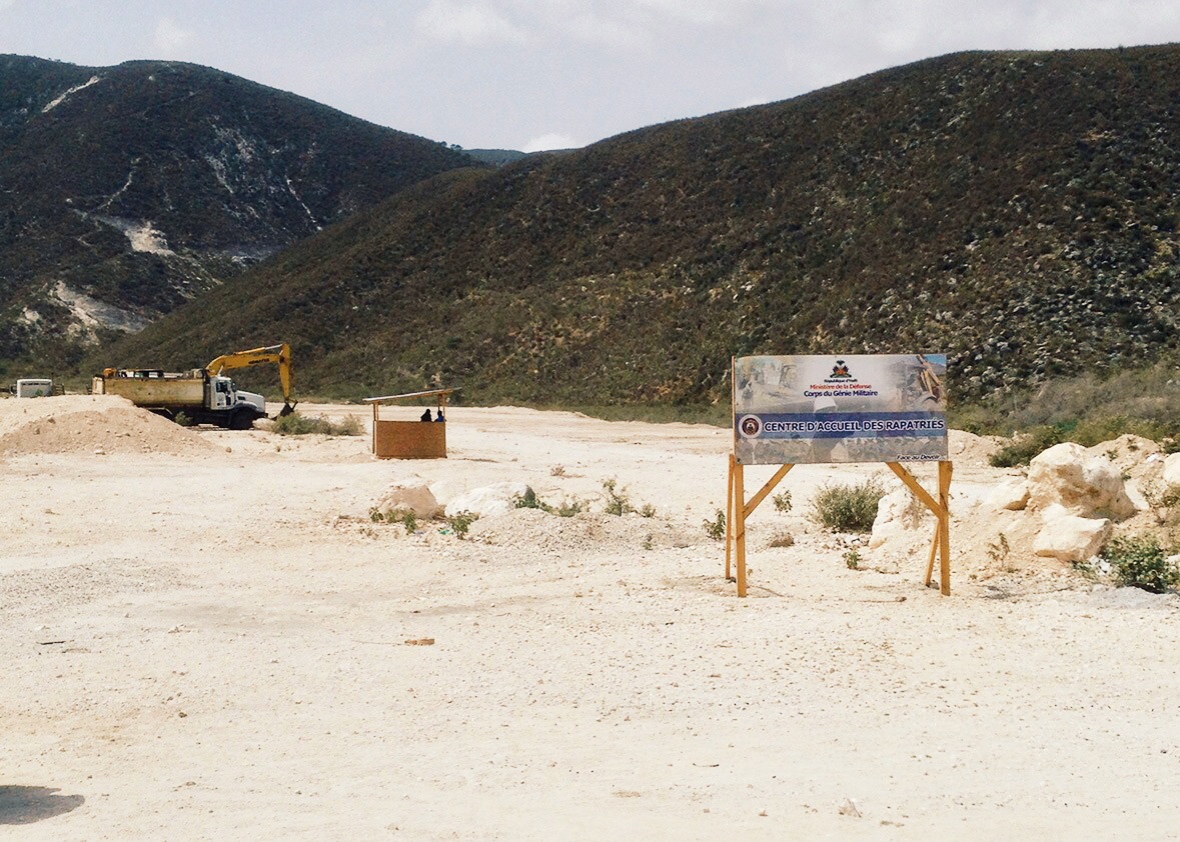 Bien-Aimé says that the government has promised to give 1,000 gourdes ($20) to anyone who leaves the camp to set up a new life in Haiti, "but other than that, they have done very little. If there are more deportees it will get bad. Civil society can't replace the government."
If the Dominican government really does deport all unregistered Haitians, it will create not only a refugee crisis in a country ill-equipped to handle it but also a massive new group of stateless persons with citizenship in neither country.
As he sat in limbo between a country that no longer wants him and one that he feels has nothing to offer him and where he knows no one, I asked Joseph if he considered himself Dominican or Haitian. "I'm Haitian," he replied quickly. "If I was Dominican, they could not have expelled me like a dog."