Romania: Bloody, Mystical Fascism From the East
The third episode of our Slate Academy asks if the experience of Romania changes our understanding of fascism's origins.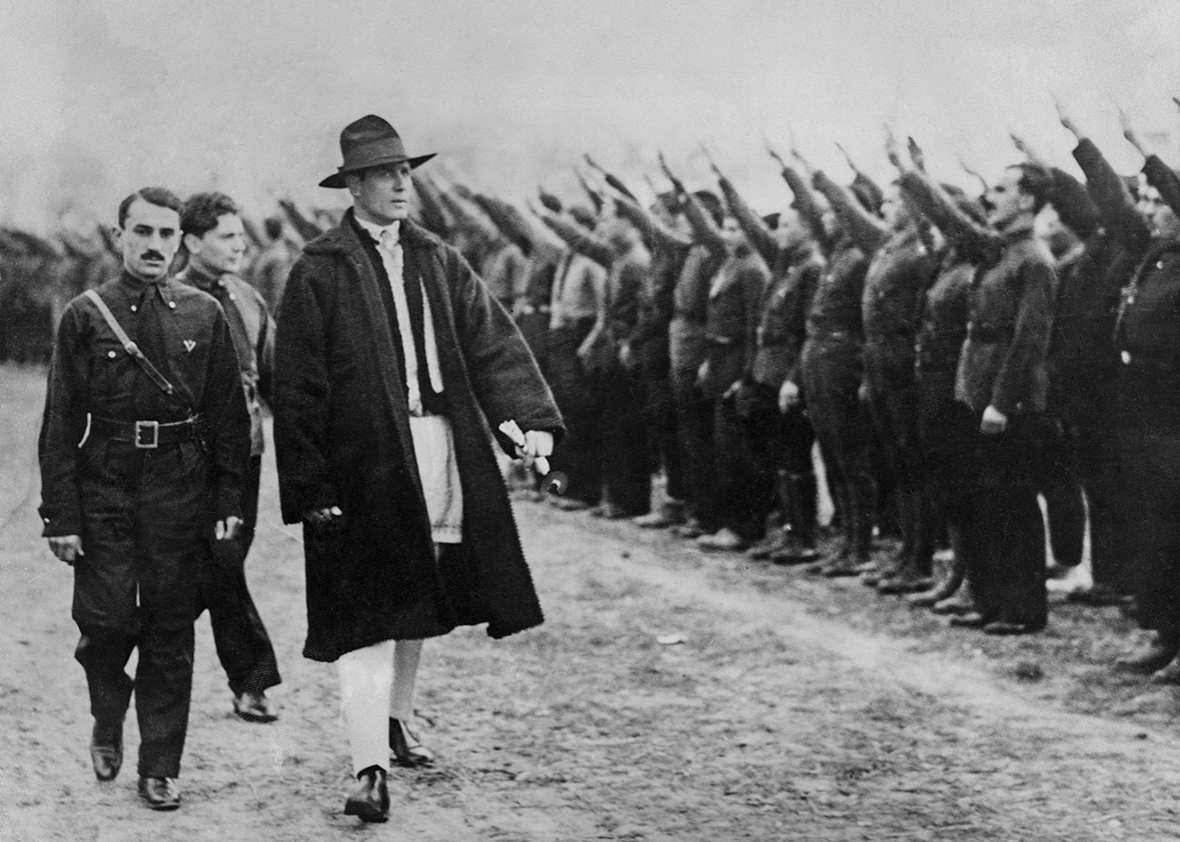 Following our discussions of fascism in Italy and Spain, Fascism: A Slate Academy arrives at an Eastern example: Romania, where the movements of the 1920s and 1930s were particularly bloody, mystical, and anti-Semitic. We turn to Radu Ioanid, historian and archivist at the United States Holocaust Memorial Museum and author of The Sword of the Archangel: Fascist Ideology in Romania, to try to understand the difference
Join Slate Plus to Hear Fascism: A Slate Academy
This series is for Slate Plus members only. To hear a preview of the first episode, and to sign up, visit Slate.com/fascism.
Subscribe to Fascism: A Slate Academy
Copy this link and add it to your podcast app:
For full instructions see the Slate Plus podcasts FAQ.
Supplementary reading for this episode