Why Trayvon Martin's Killer Remains Free
Florida's self-defense laws have left Florida safe for no one—except those who shoot first.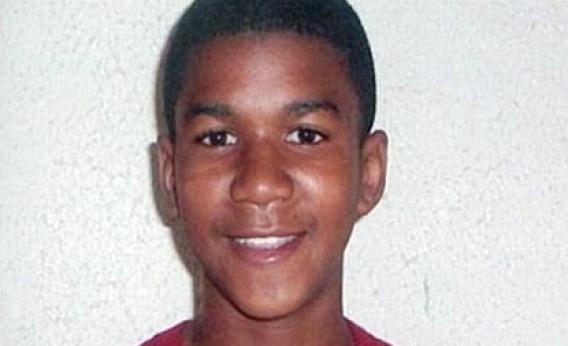 The story of Trayvon Martin's death is heartbreaking. If you have missed the facts: The 17-year-old, who is black, was walking to a friend's home in a gated community in Sanford, Fla., when a neighborhood-watch volunteer*, 28-year-old George Zimmerman, spotted him. Zimmerman, whose father says identifies as Hispanic, called the cops to report a suspicious person. They told him not to follow. "They always get away," Zimmerman told dispatch in a 911 call released Friday, and he kept tracking Martin. Zimmerman had a gun. Martin was carrying only an ice tea and the Skittles he'd just bought at the store. The two had a struggle that no one saw. Hearing shots, neighbors called 911. In one call that's hard to listen to, a woman anxiously says she can hear someone calling for help while in the background, a terrified, wailing voice pleads, "No! No!"
Zimmerman shot and killed Martin, but he said he did so in self-defense. The shocker of this case so far is that the Sanford police say they don't have enough evidence to dispute Zimmerman's claim and arrest him. Martin's mother told the Today show Monday morning that her son was killed "because of the color of his skin," and his parents want the FBI to investigate. With these facts, you can see why. UPDATE, March 20, 2012: On Monday evening, the Justice Department announced it will investigate Martin's killing.

How did we get to a place where Zimmerman's claim of self-defense, which seems barely plausible, could prevent his arrest? The answer starts with the "Stand Your Ground" law that Florida passed in 2005. The idea was to give people who think they are being threatened the right to use force: They can protect themselves without first trying to retreat. The history behind that controversial idea is actually about gender, not race. It involves the intersection between the fight against domestic violence and the agenda of the National Rifle Association.
Let's back up, with the help of Jeannie Suk, a Harvard law professor who wrote an article in 2008 that I'll rely on for the next few paragraphs. In the 17th century, English common law held that people whose lives were threatened in a public place could use deadly force to defend themselves only after retreating as far as possible. It was up to the king and his men to keep the peace, and everyone else was supposed to stand aside. There was only one exception: If someone broke into your house, you could kill him without retreating.