Baking Bad
How dabbing—smoking potent, highly processed hash oil—could blow up Colorado's legalization experiment.
Such a gloomy outcome isn't out of the question. The only reason that Colorado is enjoying fame as the first place to legalize pot is thanks to a combination of fortunate timing, plucky advocates, forward-thinking lawmakers, and a remarkable lack of snafus. Colorado's 2012 legalization attempt very well could have floundered if the effort hadn't enjoyed remarkably positive media coverage. Considering the precipitous rise of the state's medical marijuana industry and lawmakers' keen efforts to moderate it, all it could have taken was the right bad headline—a high-profile crime or a boneheaded political move—to set the endeavor back considerably. Recall that alcohol prohibition was built on the temperance movement's carefully crafted tales of woe and violence. As Salvation Army Commander Evangeline Booth once put it:
Drink has drained more blood …
Dishonored more womanhood,
Broken more hearts,
Blasted more lives,
Driven more to suicide, and
Dug more graves than any other poisoned scourge that ever swept its death-dealing waves across the world.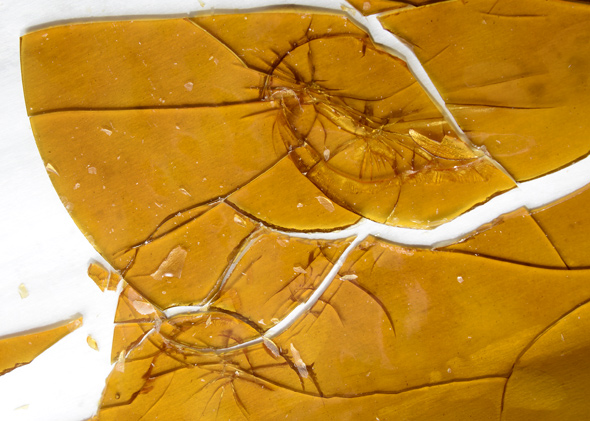 In Colorado, however, there have been very few sordid marijuana tales that could be used to demonize the drug—so far. Weed-fueled horror stories could still emerge in the state—and with the world watching, such calamities could have an international impact. So what are the biggest potential risks? A major concern is diversion, taking Colorado's legal pot and offloading it to the black market or selling it out of state. While Colorado has established an extensive tracking system to prevent this from happening, there will always be tourists trying to take home a pot-infused souvenir. Beyond diversion, there's the menace of crime—not just the threat of burglaries and organized crime in a largely cash-based industry, but also the distant possibility of banks or other financial institutions getting slapped with federal money laundering charges if they accept any of that free-flowing marijuana cash. Finally, there's the prospective collateral damage, such as kids accidentally eating pot brownies—something that's already in the news—or a violent pot-related car crash.
If any of these calamities do occur, Colorado's red-hot dabbing scene could in fact be the source of the problem. Dabbing certainly appears on the surface to be dangerous: Kids are freebasing marijuana! It looks like they're smoking crack! But it's important to remember that there's no evidence that it's possible to overdose on pot. (Compared to say, acetaminophen, overdoses of which killed more than 1,500 Americans during the past decade.) So you can smoke the strongest dab imaginable—or even, if you're a showboat, smoke 50 dabs in a row—and science says it won't kill you. It will just get you really, really high.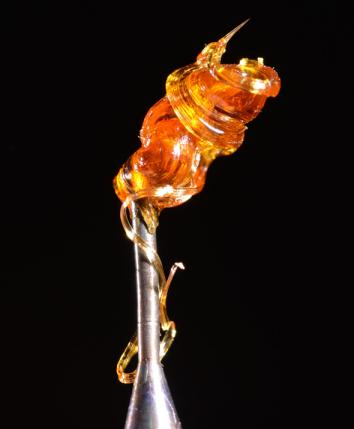 But just because something won't poison you the way alcohol can doesn't mean it can't lead you to do something stupid enough that will kill you. And there seem to be enough disconcerting variables associated with dabbing culture—a production process laden with volatile chemicals; a highly concentrated, easily transportable final product; and incredibly stoned kids with blowtorches—it seems only a matter of time until somebody in the scene does something very stupid and possibly fatal.
Yes, dabbing might not be as inherently dangerous as, say, a bar full of binge-drinkers. But it's important to remember that recreational marijuana isn't necessarily replacing alcohol use—it's just adding a new legal vice to the options people already have. While some researchers predict legalized marijuana will decrease alcohol use, others predict it could lead to "heavy drinking" and "carnage on our highways." So will folks really reach for a dabbing pipe instead of a shot glass—or will they reach for both?
Questions like this have led California and Washington to outlaw the production of smokeable marijuana concentrates. Colorado, however, has gone the opposite route: In November it released a draft of proposed concentrate production rules, positioning itself to become the only place in the world where marijuana concentrate production is both legal and regulated. The idea is to police the blooming subculture, to stay on top of it, so it ends up more akin to tattooing than meth. "If we outlaw concentrates, people will make them in their basements and blow themselves up," says Norton Arbelaez, co-owner of the Denver dispensary RiverRock Wellness, which operates a concentrate production facility. But just because a concentrate extraction system is certified by a third-party industrial hygienist, as will likely be required by Colorado's concentrate rules, doesn't mean that system can't still accidentally blow up.
It makes sense that Colorado is at the vanguard of legalized dabbing. It's made a habit of taking risks when it comes to marijuana. Colorado can't regulate away the chance that dabbing or some other marijuana-related endeavor will lead to a spectacular accident, either industrial or personal. But so far its legalization effort has taken pains to thoughtfully minimize such risks—and so far, it's working.