The Education of Laura Bridgman
She was Helen Keller before Helen Keller. Then her mentor abandoned their studies.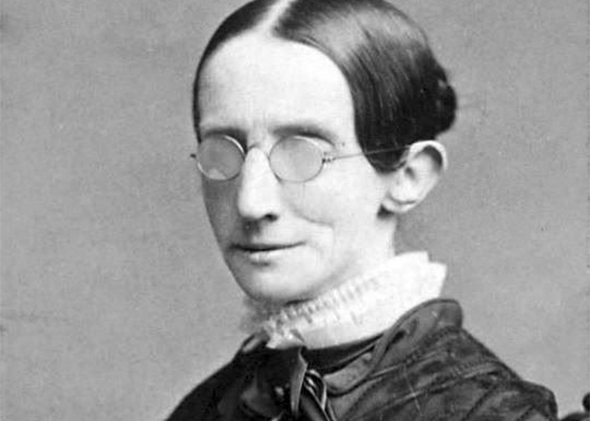 Very few people today seem to know who Laura Bridgman was. But in her day, she was considered the most famous woman in the world other than Queen Victoria. She was a Helen Keller before Helen Keller—but, abandoned by her mentor, she died in obscurity.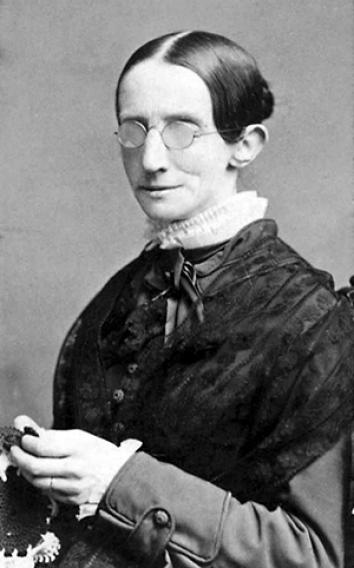 Amid the general mood of progressive humanitarian social reform that was sweeping New England at the time, the Massachusetts legislature voted in 1829 to establish the New England Asylum for the Blind—the first school for the blind in the United States, with Samuel Gridley Howe as its director.
In her biography, The Imprisoned Guest, Elisabeth Gitter has given an in-depth portrait of Howe, a man who was described by many as arrogant, vain, prideful, competitive, quick-tempered, defensive, overbearing, hungry for glory, a shrewd publicist and promoter, and generally unlikable. Howe's wife, the long-suffering Julia Ward Howe, stated that her husband was "incapable of enduring criticism or of profiting by it" and was also "much led by flattery." Charles Dickens called Howe a "cold-blooded fellow." Nevertheless, Howe was intelligent, determined, and had a genuine sense of empathy for the disadvantaged. Howe's ambition for both himself and the Asylum for the Blind laid the foundation for what would become the world-famous Perkins Institution.
Laura Bridgman was, as far as the records show, the first deaf-blind person to be successfully educated. Born in 1829 on a rural farm in Hanover, New Hampshire, she was, by her mother's account, a lively, intelligent, extremely curious child who had at 18 months begun to "talk quite plain" and learn a few letters of the alphabet. But when she was 2, she suffered a bout of scarlet fever that left her blind, deaf, and nearly devoid of the senses of taste and smell. Within a year, she had forgotten how to speak. (Her mother claimed that for a while after her illness, Laura repeated the words "dark, dark" in puzzlement at her inability to see.) Laura was left with no form of communication other than crude gestures, and her early childhood resembled Helen Keller's in scope and emotion.
When Samuel Gridley Howe heard Laura's story, he saw in her an opportunity to experiment with the ongoing question of whether a blind-deaf child could be taught. A child unexposed to sensory information, experiences, and ideas from the external world would provide Howe with an opportunity to study what in the human mind is innate and what is learned, the old Enlightenment question that still had not been answered entirely.
In 1837, when Laura was 7 years old, Howe persuaded Bridgman's parents to let him take her to his asylum in Boston, and after working intensively with her for several months, he succeeded in making her understand the meaning and reason of language.
Howe and the teachers he employed at Perkins taught Laura the manual alphabet of Charles de l'Épée. For a blind-deaf person such as Bridgman, the letters of the alphabet were formed with the fingers and pressed into the palm of the "listener's" hand.
With Howe's writings about Laura and his frequent public exhibitions of her remarkable linguistic capabilities, the pair quickly captured the public imagination. In the 1840s, Howe's annual reports from the Perkins Institution—including private remarks that Laura made to her teachers as well as intimate details of her personal habits, her fastidiousness, her desire for affection and approbation—were in demand all over the United States and Europe. Newspapers and magazines began regularly printing sensational articles about the girl. A savvy publicist, Howe knew that the notoriety was good for the future of his school and used his storytelling ability to emphasize Bridgman's most admirable qualities—purity, sincerity, patience, determination—and thus appeal to the sentiments of his readers.
On his 1842 tour of America, Charles Dickens visited the Perkins Institution and was, not surprisingly, deeply moved by his meeting with Laura Bridgman. Hers was a case that would have fit ideally into one of his own novels. In his American Notes for General Circulation, Dickens quoted Howe's annual reports. Upon publication of American Notes, Laura Bridgman's fame exploded—hundreds of thousands of people on both sides of the Atlantic came to know and marvel at her story.
As Laura's celebrity grew, the numbers of visitors to Perkins increased; on Saturday, July 6, 1844, 1,100 people gathered to see Laura writing letters, reading books of raised type, threading fine needles with her tongue, and spelling sentences into her teacher's hand; they clamored for her autograph, pieces of her knitting and needlework, samples of her writing, and bits of her hair. All over America, little girls began poking their dolls' eyes out, tying green ribbons across them, and renaming them "Laura."