Gentlemen's Rights
What to make of men's rights activists, collar stays, and cohabitation.
I appreciate that collar stays are important, but I also have a tendency to lose them. I almost always forget to take them out, which means they are lost in the dry cleaning process. The brass ones are usually $15 for five pairs, and I have a tough time justifying spending $3 per pair on the brass ones if I'm going to lose them every other use. My dry cleaners tend to melt the plastic ones, which are flimsy and barely work anyway, into my shirts. Any advice? Is there a source of cheap collar stays? A good replacement option? Or do I just need to grow up and learn how to take care of my things?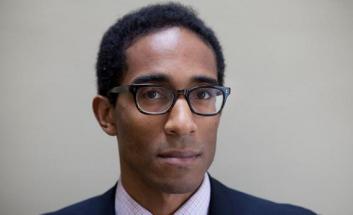 Let us begin with a word to those unfortunate souls who have yet to understand the importance of these slim thingamabobs. Collar stays exist to stiffen what is undeniably the most important part of a dress shirt. If you think of the shape formed by a closed collar as the head of an imaginary arrow pointing to your face, you may appreciate that, without these doohickeys inserted into the channels sewn into the collar's underside, the collar is liable to flop a bit pitiably, so that arrow may seem to be saying, Hey, check out this doofus. The collar stays smooth things out and hold things down and contribute to a spiffy appearance. Indeed, they replace a spring-loaded collar-smoothing technology, much favored by the U.S. military, called the Spiffy.
Collar stays made of stainless steel are notably cheaper than those made of brass. Collar stays made of silver or gold are much more expensive, but you may find that the hideousness of the expense will inspire you to care for them properly. I would especially recommend collar stays made of precious metals to people inclined to find their extravagance not hideous but thrilling: The knowledge of having spent a handsome sum on an item invisible to everyone but you may put an extra bounce in your step or lend a mysterious shimmer of superiority to your smile as you glow with the secret knowledge of having reframed the megamundane act of keeping your collar from looking goofy as a kind of self-pampering. It might further enrich your feeling of stealth connoisseurship to have the collar stays engraved; one imagines that a special savor would flow from the engravature being somehow subversive—an anarchist slogan, say, or a choice phrase lifted from The Latin Sexual Vocabulary.
All that said, should we instead be focusing on the corollary to the collarly question? The most correct answer here is probably, Dude, pull it together; take care of your stuff. The most incorrect answer would be to interpret your repeated forgetfulness as conclusive evidence of early onset dementia and urge immediate assisted suicide. Between those two poles lies the observation that popular collar stay make-dos include paper clips, strips of business cards, and—hat tip to Heloise—wood coffee stirrers.